The 50-hour, five-season release of "The Lord of the Rings: The Rings of Power" is set to premiere in September and Prime Video has revealed details for the upcoming series.
Based on the characters in the world built by JRR Tolkein, "The Rings of Power" will debut its first two episodes on Sept. 1 and Sept. 2 starting at 2:00 a.m. in the UK.
From there, succeeding episodes will be available via Prime Video every Friday starting at 12:00 a.m. EST. The details were revealed in a tweet via the official Prime Video Twitter account.
The series will take place during the Second Age of Middle-earth, thousands of years before the events that went down in "The Hobbit and The Lord of the Rings."
The prequel is said to be expansive by series director J.A. Bayona, adding that it cannot even be considered on television.
"The Rings Of Power is not television," Bayona said. "It's a new form we're creating here."
Sharing the same sentiments were showrunners J.D. Payne and Patrick McKay. They explained how the series would be far different from the "Lord of the Rings" trilogy and will have more action sequences compared to any television or streaming show ever seen.
"We feel that this story isn't ours. It's a story we're stewarding that was here before us and was waiting in those books to be on Earth. We don't feel 'vaguely connected.' We feel deeply, deeply connected to those folks and work every day to even be closer connected. That's really how we think about it," McKay quipped.
Filming for "The Lord of the Rings: The Rings of Power" started in February 2020. It got paused for several months and resumed only in September of that same year.
Season 1 wrapped filming in early August 2021, with the series moving from New Zealand to the UK for filming on Season 2.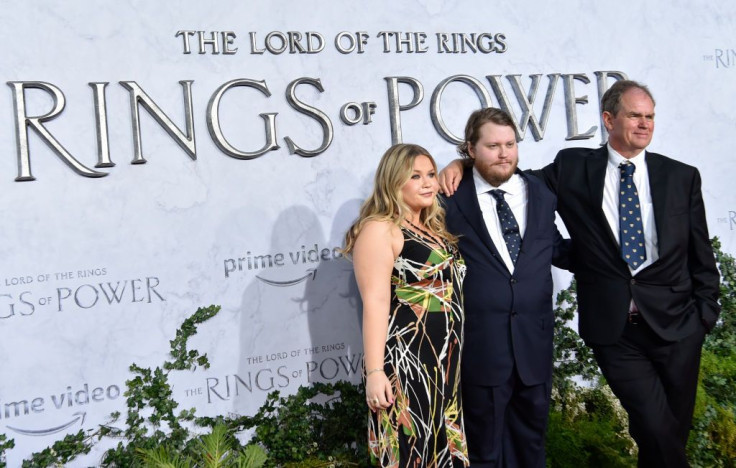 © 2023 Latin Times. All rights reserved. Do not reproduce without permission.