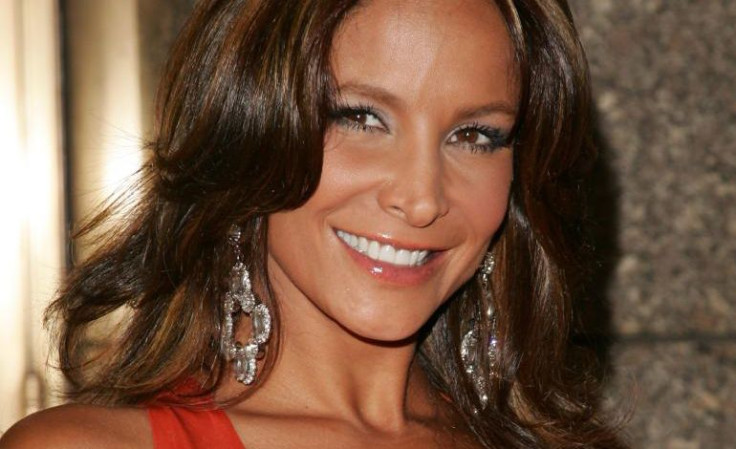 Lorena Rojas, who is best known for her leading roles in popular telenovelas, has another cancer battle to wage. The singer and actress, who is set to appear in the upcoming Venezuelan series, "Sangre en el Divan," has battled cancer in the past: after being diagnosed with breast cancer in 2008, she managed to recover after undergoing a mastectomy. However, Rojas was only cancer free for 4 years until 2012 when she was devastatingly diagnosed with bone cancer.
Rojas explained that she begun to have pain in one leg while frequenting the gym, however she wrote the pain off however the pain soon became more intense, and Rojas revealed, "that cancer has already attacked her bones." Rojas' dedicated doctors revealed that her breast cancer metastasized, explaining, "the cancer feeds on my hormones, so I'm still a person with a very strong and good hormonal cycle, because even though I was on medication for my hormonal cycle relax and no longer have activity, my body fought against it and the medicine did not help."
However now Lorena's sister Mayra Rojas has confirmed that her sister will have to fight against not only bone cancer but also liver cancer. Lorena, according to Radio Formula, discovered that she had multiple liver tumors during a routine check. She reportedly discovered this news while in Mexico auditioning for a new telenovela, "Amores con Trampa" the actress is rumored to star alongside Eduardo Yáñez. Despite her long battle with cancer, Lorena became a mother in 2013 after adopting a daughter, Luciana, who was born in Miami on October 6, 2013. Lorena confirmed the exciting news herself via Twitter, writing, "That's right! There's someone in my life that makes EVERYTHING worth it! I'm the happiest Thanks everyone for your good wishes." Lorena only recently celebrated Luciana's first birthday, the actress has battled cancer before and won, Latin Times sends her strength and hope for her latest round of treatment.
© 2023 Latin Times. All rights reserved. Do not reproduce without permission.