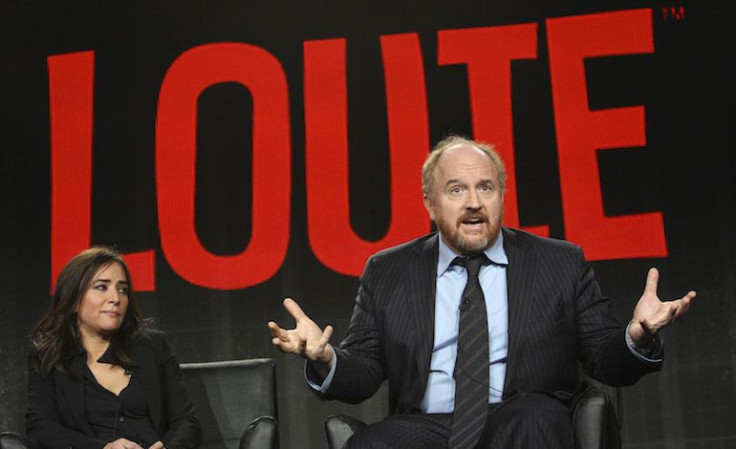 If new reports are to be believed, comedian Louis C.K. is ready to end his run on the hilarious FX series "Louie." In a recent interview with HitFix TV critic Alan Sepinwall, C.K. spoke of the future of "Louie" and it sounds bleak.
"I can't feel that show anymore," C.K. told Sepinwall. "[It] feels very far in the past."
This echoes previous statements C.K. has made regarding his return to the series. Back in January during the panel for "Baskets," C.K. was asked by Variety when he thinks "Louie" will return.
"I don't know. I just don't know. I don't know. I think about it sometimes and I just don't know," he said. "It's such an autobigraphical thing that I could do a version of 'Louie' when he's 60, if anyone gives a sh-t… By the time I want to, I might say, 'Hey guys,' and they'll be like, 'Who is this?'"
Back in May, FX wrapped up the fifth season finale and has been on a "extended haitus" since, reports Den of Geek.
While this is obviously sad news for fans of the series, it isn't much of a surprise as C.K. has been quite busy with other ventures. The comedian is a writer, producer and director of "Horace and Pete," while he has two other FX comedies he works on. The first is "Baskets" starring Zach Galafianakis and the second is an upcoming series titled "Better Things" starring Pamela Adlon, who played Louie's love interest on the series.
FX CEO John Landgraf told HitFix that C.K. is "anxious to take a break" and work on other things. "I think 'Curb Your Enthusiasm' is the right analogy," Landgraf said. "So, the truth is, I really don't know."
Landgraf was referring to Larry David's extended hiatus between "Curb Your Enthusiasm" seasons.
Furthermore, Landgraf revealed at TCA 2016 that again nothing has been set in stone in regards to season six of "Louie," but he does talk to C.K. weekly.
© 2023 Latin Times. All rights reserved. Do not reproduce without permission.