The founder of Italian luxury fashion label Off-White, Virgil Abloh, who was also the creative mind behind Louis Vuitton's menswear collections since 2018, has died on Sunday in Chicago following a private battle with a rare form of cancer, his Instagram account confirmed. He was 41.
For over two years, the fashion icon arduously and privately battled cardiac angiosarcoma, a rare and aggressive form of cancer, Vogue reported. Since his diagnosis in 2019, he has undergone numerous cancer treatments while managing several significant fashion, art, and culture institutions.
"We are devastated to announce the passing of our beloved Virgil Abloh, a fiercely devoted father, husband, son, brother, and friend," the post reads. "We thank you all for your love and support, and we ask for privacy as we grieve and celebrate Virgil's life."
The post also noted that the acclaimed designer often said, "Everything I do is for the 17-year-old version of myself," because he strongly believed art is powerful enough to move and inspire future generations, according to the Daily Beast.
Abloh, an American-born son of Ghanaian immigrants, was the first American of African descent to serve as artistic director at a French luxury fashion house. He became fashion's highest-profile Black designer, with his base salary at LVMH at $10 million per year.
After LVMH acquired a 60 percent stake in Off-White in July 2021, Abloh was promoted to a position, allowing him to work across various LVMH product categories from hotels to alcohol brands such as Hennessy and Dom Perignon. Since then, his net worth skyrocketed to $100 million.
In 2010, Virgil and a partner launched the RSVP Gallery retail store in Chicago called RSVP Gallery, during which Kanye hired him to be the creative director of his agency DONDA. The following year, Kanye tapped Virgil to be the artistic director on his Jay-Z collaboration album "Watch the Throne."
He founded the Milan-based fashion label Off-White in 2013, which launched its women's wear line in 2014. The collection was then shown at Paris Fashion Week the same year.
Virgil is survived by his wife Shannon, his children Lowe and Grey, his sister Edwina, and his parents, Nee and Eunice.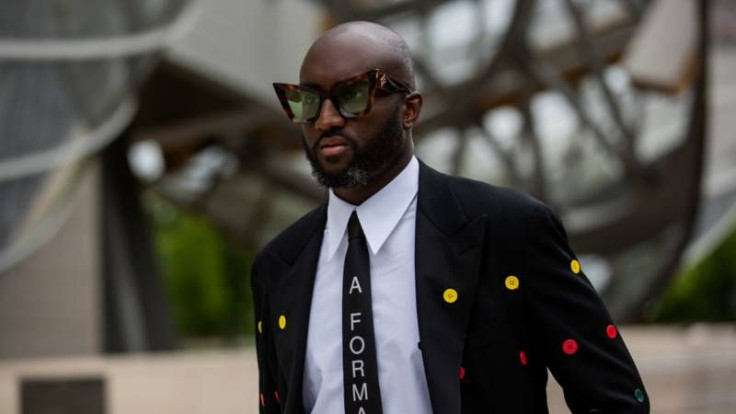 © 2023 Latin Times. All rights reserved. Do not reproduce without permission.