A Louisiana priest was arrested on Thursday after being caught having threesome with two corset-wearing dominatrices at church. A passerby who witnessed the threesome by accident reported him to the police.
According to police reports, the unidentified witness noticed that the lights of the Saints Peter and Paul Roman Catholic Church in Paul River were on later than usual on the night of Sept. 30. When he peeped into the church, he found Rev. Travis Clark half-naked and having sex with two women on the altar.
The two women were reportedly wearing corsets and high-heeled boots and the altar was adorned with stage lighting. The witness also reported finding several sex toys while a phone mounted on a tripod was filming the priest and the dominatrices.
The police identified the two women as 41-year-old Mindy Dixon and 23-year-old Melissa Cheng. They arrested them and Rev. Travis Clark and charged them with obscenity. Rev. Clark was ordained in 2013 but was suspended from the archdiocese immediately after his arrest.
Dixon and Cheng told the cops they were with Rev. Clark that night to do a "role play" with the priest. While the act filmed by the witness that night was consensual, the authorities still arrested the trio since they did the act in a public place.
The police also discovered that on Sept. 29, Dixon, an adult film actress, had stated on her social media that she was on her way to New Orleans to meet up with another dominatrix to "defile a house of God."
Meanwhile, the archbishop of the New Orleans archdiocese, Gregory Aymond, visited the Catholic church this week to restore the sanctity of the altar through a ritual. Church law states that when sacred places are violated, they cannot be used again unless they are "repaired by penitential rite." Aymond said on Monday that Rev. Carol Shirima would replace Rev. Clark beginning on Oct. 11.
Clark was released from jail after posting a $25 bond. Cheng and Dixon also posted $7,500 each.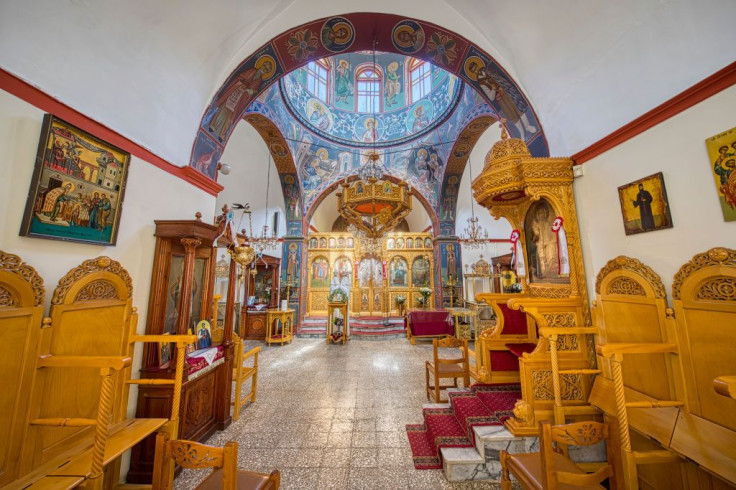 © 2023 Latin Times. All rights reserved. Do not reproduce without permission.