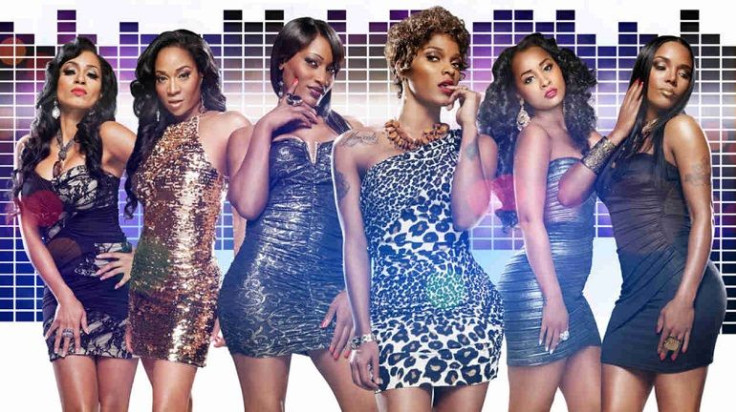 In the latest trailer for VH1's popular reality series "Love & Hip Hop: Atlanta" it looks like Yung Joc and Khadiyah may be expecting their first child!
In the video titled "Sin" we see Khadiyah chatting with some girlfriends who advise her she needs to move on as Joc isn't faithful, has other kids by other women and is still technically married. A few more clips are shown and we see Khadiyah and Joc sitting together as she tells him she is pregnant! The expression on both their faces tells us this is completely unexpected and the two just aren't ready for a baby!
Meanwhile we also see Erica Dixon and Momma Dee having a serious conversation about child support and of course the obvious person that would have to pay is Lil Scrappy. But that's not all! We see Rasheeda and Karli Redd's friendship is on the rocks as "The Georgia Peach" tells Redd she doesn't want to be friends with her anymore. And we see that Mimi may have it out with Nikko's secret wife Margeaux! The two are seen inside of a club and you hear Mimi say, "get your hands out of my face," to which Margeaux replies, "Make me." On this show these words usually indicated a fight will soon follow.
Lastly we see our favorite couple Joseline Hernandez and Stevie J fighting about the wedding and we hear the Puerto Rican princess say, "F**k your wedding! And f**k you too" as she throws a drink at Stevie. Check out all the drama in the trailer below!
© 2023 Latin Times. All rights reserved. Do not reproduce without permission.