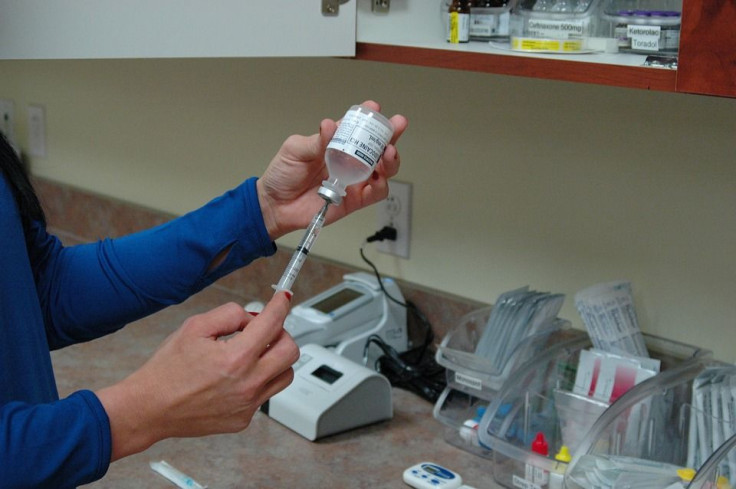 A nurse in the U.K. accused of murdering babies at the hospital where she worked told her colleague that she had a "mini meltdown" at work after killing the infants. Lucy Letby, 32, texted her friend to tell her about her first alleged victim's death in June 2015.
At a hearing in Manchester Crown Court on Tuesday, Letby denied all 22 charges against her for the murder of seven babies and the attempted murder of 10 others at the Countess of Chester Hospital between 2015 and 2016. The jury was shown a series of text messages that Letby exchanged with other hospital staff and along with her activities on her social media accounts, BBC reported.
Evidence pointed to online searches Letby made on the mother of a set of twin babies, one of whom had died during her shift. Letby did the search just two hours after she ended her shift. It was also heard that she searched for the mother of the twins on Facebook the day after the Twin A died. Apparently, she had messaged a nurse the day after Twin A died and said, "Haven't had much sleep. Don't really want to see parents, but it's got to be done."
"I said to [another nurse] that I can't look after Twin B] because I just don't know how I'm going to feel seeing parents."
On June 9, just hours later Twin B collapsed while Letby was on duty. Luckily, the baby was resuscitated and discharged from the hospital the following month. The court also was shown text messages from Letby that she had sent weeks after the death of three infants.
"Nodding off in the cinema isn't a good look, I had a mini meltdown last night about what's happened at work...I just need some time off with mum and dad, " her message said.
Letby was arrested in July 2018 and charged with the murder of five baby boys and two baby girls. During a search of her home, prosecutors showed jurors gathered Post-it notes allegedly written by Letby which said she was a "horrible evil person" and that she had "killed them on purpose".