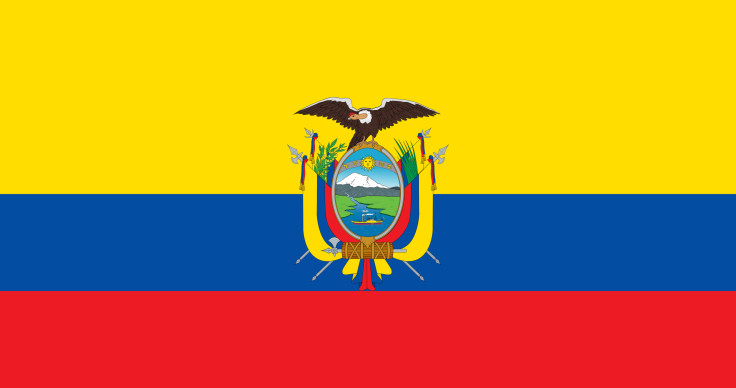 Former lawmaker Luisa Gonzalez on Saturday was named a candidate for presidential elections by the political party of Ecuador's ex-President Rafael Correa.
On Aug. 20, Ecuadoreans will go to the polls to elect a successor to President Guillermo Lasso, who will be not running this year, reported Reuters.
Over 13 million people of Ecuador will go to the polls to also elect 137 legislators. They will remain in office until May 2025.
In mid-May, Lasso, who is a conservative former banker, dissolved the legislature. It was done under a constitutional quirk called "two-way death." It happened amid an impeachment process that was pushed by lawmakers from Citizen Revolution, which is Correa's party.
As for Gonzalez, she is a lawyer. The 45-year-old is close to Correa, according to Bloomberg.
In the public sector, she held positions between 2016 and 2017 in the Correa government. She was a federal lawmaker for the province of Manabi. Her vice presidential candidate will be Andres Arauz, who is a 38-year-old economist. He ran against Lasso in the country's 2021 elections. Even though he was unsuccessful, the Citizen Revolution won 47 seats in the National Assembly. It secured a majority alongside allied parties to oppose Lasso's government.
Gonzalez told supporters in Portoviejo that they are going to recover the homeland, and that they are "going to recover the dignity of the Ecuadorean people."
Before her announcement as a candidate, on Saturday, Jorge Glas unexpectedly declined the nomination. He had already been announced as candidate, but he cited the legal investigations and ongoing persecution against him as the reason for backing out, as per Telesur.
So, Glas, who served as Vice President with Correa and Lenin Moreno, called on Gonzalez as presidential candidate and Arauz to run as the vice presidential candidate.
He had spent five years in jail due to a case of lawfare as well as political persecution for not willing to turn against Correa, who is a leftist and led Ecuador from 2007 to 2017. He has lived in Belgium since he left power. He said that his party would re-build Ecuador and deal with insecurity in the country if they win.
In 2020, a court in Ecuador had sentenced Correa to eight years in jail. The imprisonment was over accusations that he broke campaign finance laws, but he denied it.
© 2023 Latin Times. All rights reserved. Do not reproduce without permission.