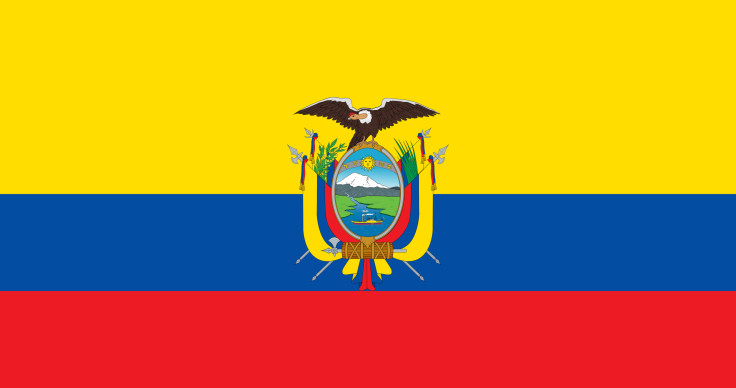 Early elections will be held in Ecuador, and eight presidential candidates have registered to face off each other.
According to U.S. News & World Report, people of Ecuador will hit the polls on Aug. 20. They will vote for their new President and all the members of the Congress, which has 137 seats.
The polls will happen after President Guillermo Lasso dissolved the National Assembly. He also cut his own term short instead of facing impeachment proceedings.
Lasso had invoked a constitutional mechanism -- muerte cruzada (two-way death). It had never been used before, but the manoeuvre meant that he would not complete his six-year term, reported Al Jazeera. His term was set to end in May 2025.
Luisa Gonzalez was nominated by the Citizen Revolution Movement, a party that was founded by former President Rafael Correa, as its presidential candidate. Gonzalez, a lawyer, held many positions in the Correa government. Her role included being secretary of public administration in 2017. According to Reuters, Gonzalez had her told supporters in Portoviejo that they are going to recover the homeland as well as the "dignity of the Ecuadorean people."
Jan Topic is another candidate chosen by the conservative Social Christian Party, which joined in impeachment proceedings against Lasso. Topic is a soldier-turned-businessman.
Indigenous leader Yaku Perez will represent a political coalition in his second attempt at the presidency after his first effort during the 2021 presidential election.
The list of declared candidates also includes Otto Sonnenholzner is the former Vice President to Lenín Moreno, but he stepped down amid a series of administration resignations in 2020.
Xavier Hervas is a businessman who ran for president in 2021 and will try again this year.
Bolívar Armijos is a lawyer and former head of a council of local governments, and has entered the race too.
Businessman Daniel Noboa served in the National Assembly for the United Ecuadorian political movement from 2021 until the legislature was dissolved this year. And now, he is vying to be the President.
Another contender is Fernando Villavicencio, who is a journalist and political activist. He has been a critic of Ecuador's national oil company.
As for Lasso and his centre-right party, Creating Opportunities, they will not be part of the presidential or the legislative elections.
© 2023 Latin Times. All rights reserved. Do not reproduce without permission.