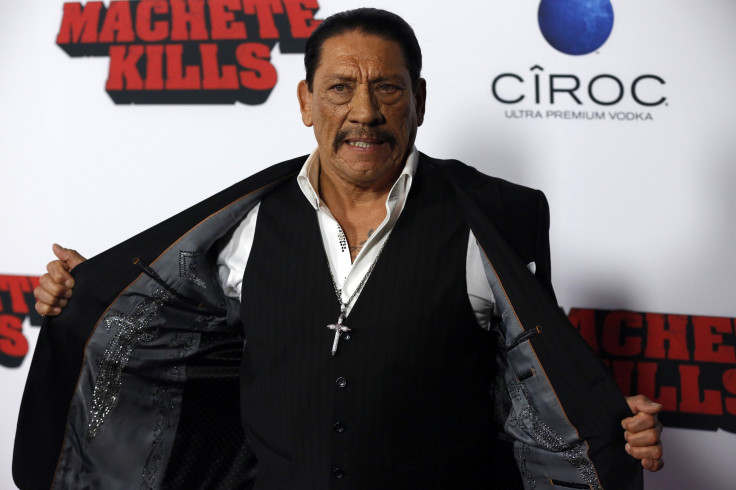 Danny Trejo confirms he will return as Machete in the Robert Rodriguez killer franchise. The actor revealed that he and Rodriguez are working on another Machete film and this time he will be in space.
In an interview with Halloween Daily News when he said, "Robert and I are going to start to do Machete Kills in Space, so that's going to be awesome." Trejo followed up that comment by saying, "Absolutely. We're going to be working on it this year."
"Machete Kills Again... in Space" is a fake trailer that was featured in "Machete Kills." The video is modeled after the C-list "Star Wars" knock-offs that appeared during the late 70s and early 80s. The fake promo trailer showed a retro sci-fi aesthetic as Trejo ran around with Michelle Rodriguez, Lady Gaga, Sofia Vergara and Alexa Vega. The trailer also implied that Mel Gibson would return to the franchise as the villain as well as Charlie Sheen as the US President. Check out the trailer below!
It wouldn't be surprising to see "Machete Kills Again In Space" as an actual film as the franchise itself is born from a fake trailer. The 2010 "Machete" film was completed after the well received reception of the fake "Machete" trailer in 2007's "Grindhouse" movie. However, the first film was much more recieved by fans which grossed about $44 million in the box office whereas the 2013 film only got a total of $15 million.
© 2023 Latin Times. All rights reserved. Do not reproduce without permission.