Business owners of Atlanta's Kirkwood neighborhood said that a man who has been dubbed as the "Machete Man" by some, is terrorizing people.
Threats of the man, who has different types of knives and wields them in the yard and the street, have escalated. Salon owner Kelsey Womack told FOX 5 that whenever she passes the man, Brandon Barkley, she immediately gets alarmed. She remembers the first time he appeared on the block, and said that she tried to warn her staff and clients that there was someone with a weapon who didn't look sane.
His presence didn't add up to breaking the law, but neighbors said that cops have been frequently called since he moved in near the salon and a candy shop this summer.
Owner of Kelsey Erin Salon said, "We'd have a guy out there with swords and machetes and everything else."
Barkley's daily routine of swinging knives has scared off many, but he said that it is a religious routine and is part of his journey to becoming an angel, and that he is "a passionate person who talks about God."
But Womack said that the so-called religious routine is affecting her business. She shared that he threatened to hurt her clients if they parked in front of his house, which is not rightfully owned by him.
Invitation Homes management have accused him of being a squatter, and filed to evict him in July, but the pandemic has delayed it. Barkley said that he bought the house from a couple by paying them "$20,000" in cash, and said that he didn't have any paperwork to prove that the house was now in his name. But Womack is not concerned with who owns the house.
Once, he was caught on a surveillance camera, while he was carrying a new weapon and told passersby that it was a stun gun. He even pulled out something that was believed to be a gun. On Aug. 19, cops arrested him and charged him with aggravated assault, according to Fox News.
During his absence, Invitation Homes changed the front door lock, but after few days of his arrest, he was back in the house as he had a key to the backdoor. Barkley's mother said that her son is "really into God," and has no mental health issues.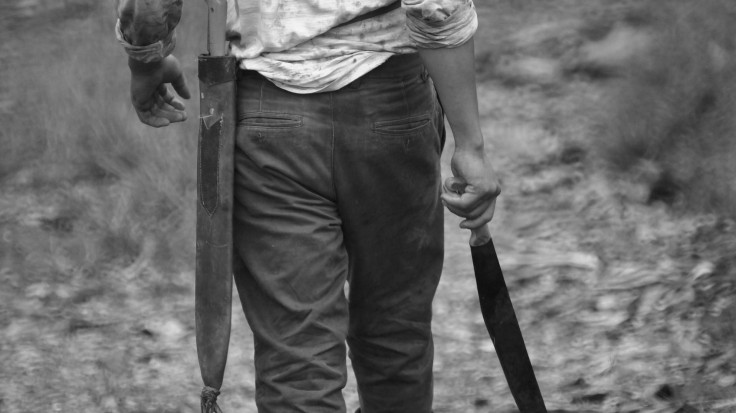 © 2023 Latin Times. All rights reserved. Do not reproduce without permission.