A failed coup allegedly planned by a U.S. former special forces soldiers has led to the capture of two formed soldiers, a moment recorded in video footage. The video shows how their "plot to assassinate Maduro failed."
Ex-Green Beret named Jordan Goudreau claimed the responsibility of the coup, claiming that he has been working with soldiers and that the battle is still not over. He confirmed the capture of the two U.S. soldiers, as shown in the video, identified as Luke Denman, 34, and Airan Berry, 41.
The released footage shows the two formed U.S. soldiers, along with six Venezuelan mercenaries, being led from a boat to lie on the ground at gunpoint.
Goudreau, 43, says that the motive of the group was to capture Maduro, which seems to have failed now. He claims that he has built an army of about 300 men to overthrow Maduro and the army is backed by a few billionaires in the U.S.
The Trump administration, on the other hand, has declined any role in the coup. President Maduro did not hesitate to call the captured men "terrorist mercenaries."
He further blamed opposition leader Juan Guaidó, Columbia and the Trump administration for planning the attack to overthrow him. However, none of them have accepted playing any role in the coup. The U.S. has long been known to support Guaidó over Maduro.
"These accusations try to hide the real problems the Venezuelan people face, following a usual strategy from this illegitimate regime to look for distractions abroad in times of domestic crisis," Columbia's foreign ministry said in a statement, denying any allegations concerning their involvement in the attack.
Maduro, during a press conference in Venezuela, displayed the equipment that has allegedly been seized from the mercenaries after they were captured. The released photos show tactical masks, communication systems (walkie-talkie), night-vision glassed and pistols among other stuff that they were carrying.
When Guaidó claimed the responsibility of the attack, he said that he was working with Berry and Denman to detain Maduro and liberate Venezuela from him.
The U.S. has led a campaign in Venezuela in the past to remove Maduro, the efforts of which increased in the last few weeks by accusing him of serious crimes, including drug trafficking. The U.S. has even offered a $15 million reward to help with Maduro's arrest.
So far, Maduro's administration claims that they have arrested 114 suspects in recent attack and is still looking for 92 more.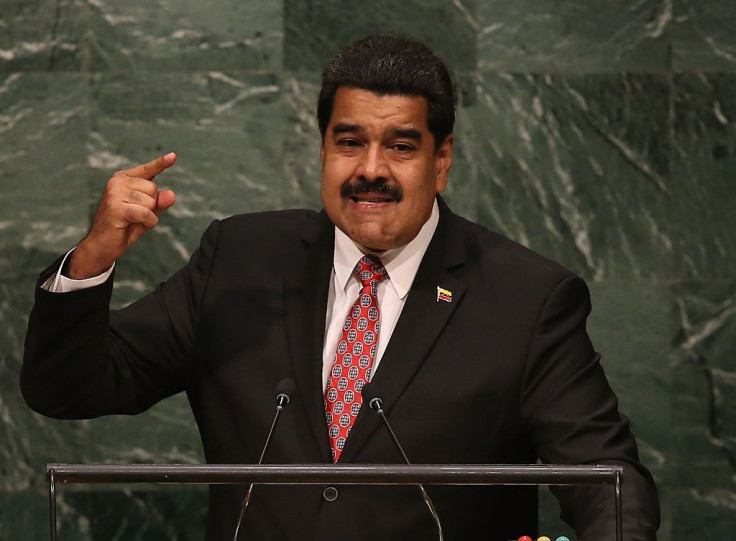 © 2023 Latin Times. All rights reserved. Do not reproduce without permission.