Allies and supporters of the political rivals in Venezuela, Nicolas Maduro and Juan Guaido, are said to have secretly held meetings to decide the future course of actions amidst the COVID-19 crisis and the possible effect of the pandemic on the country.
The secret meeting among the allies show s that they are worried about the situation and somewhat agree that it would not be possible for either one of them to defeat the other party in the middle of a global pandemic. Additionally, U.S. sanctions targeting to eliminate Maduro from the office is yet another reason.
The meeting between the allies of Maduro and Guaido seems to have started due to the raising concerns over fuel shortage, hyperinflation and the difficulty in managing the increasing number of coronavirus cases. The UN has already declared Venezuela as one of the most vulnerable countries that are susceptible to be affected by the coronavirus pandemic because of inappropriate arrangements for even water and soap at the hospitals, let alone the bed capacity and infrastructure.
Seven sources representing both sides of the political divide in Venezuela have confirmed the talks between the two groups. The need for the discussion also seems to have risen from the ruling Socialist party's fear of losing their position and the threat of a government change owing to the proposal by the U.S. to lift parts of sanctions if an interim government is formed.
The U.S. proposed a democratic transition framework wherein both Maduro and Guaido will step aside and pass on their power to an interim government formed by five members, two from each party. The fifth member of the government to be decided by the selected four members jointly.
In return, the U.S. proposed to release all political prisoners and remove the foreign forces from the country.
While both the political rivals in Venezuela hope that the COVID-19 crisis will bring the other person down, the allies believe that they have to find solutions to fight the situation.
Meanwhile, Guido has denied any talks taking place between the supporters of the two parties. "This information is false," he wrote on Twitter. "The democratic alternative is united in its cause and there is only one possible agreement to save Venezuela: to form a National Emergency Government, without drug traffickers in Miraflores, that can access international aid that we need."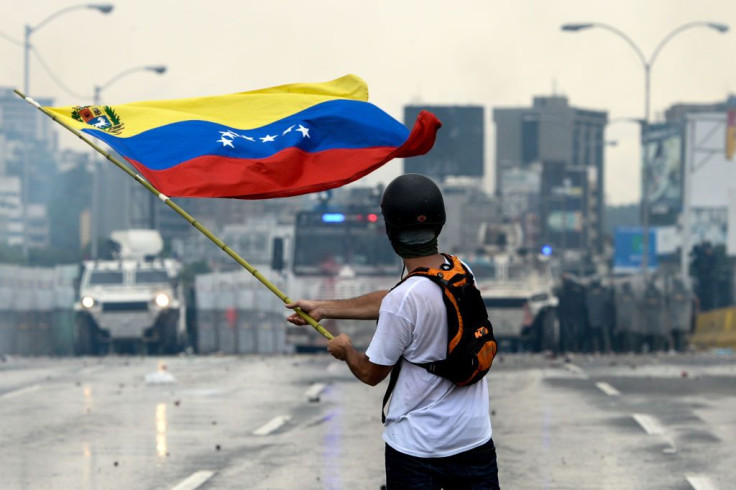 © 2023 Latin Times. All rights reserved. Do not reproduce without permission.