The U.S. Justice Department has charged Venezuelan President Nicolás Maduro for using his country as a criminal platform, allowing drug traffickers and terrorist groups to function while he and his allies robbed the nation of billions.
Not only him, but the leader of the socialist party boss Diosdado Cabello was also accused of "flooding the United States with cocaine" by joining forces with the Colombian rebels and members of the Venezuelan military.
The prosecutors claimed that both Maduro and Cabello are using the drug trade as a "weapon against America." The other key partners who were charged along with Maduro were head of the Venezuelan Supreme Court, Maikel Moreno- money laundering- and Defense Minister Gen. Vladimir Padrino.
Along with the indictments, Secretary of State Mike Pompeo also declared that said cash rewards of up to $55 million will be rewarded by the State Department to anyone who brings information against Maduro and his accomplices. And thus aid in their arrest or convictions.
"The Maduro regime is awash in corruption and criminality," U.S. Attorney General William Barr said. "While the Venezuelan people suffer, this cabal lines their pockets with drug money and the proceeds of their corruption. And this has to come to an end."
To line up charges set out rewards in exchange of information, and straight out label a functioning head of state for conviction is not only highly unusual but will also worsen the already weak relations between Washington and Caracas. For years Venezuela's economy has suffered a lot because of the millions of U.S. sanctions applied to the nation. driven deep into the ground by years of corruption and U.S. sanctions.
So, what now?
Well, in terms of how these actions would affect Trump's re-election chances, it may appear as an advantage. In 2016, Trump won a narrow margin in Florida, where Venezuelans, Cubans, and Nicaraguans refugees stay, fed with their countries' functioning authorities. The decision to call Maduro and his criminal activities out like this will totally earn him quite a few votes.
But this could also brew tension between Maduro and the U.S.-backed opposition leader Juan Guaidó.
"This kind of action does nothing to help a negotiated solution—something that's already really difficult," said Roberta Jacobson, former State Department's top diplomat for Latin America.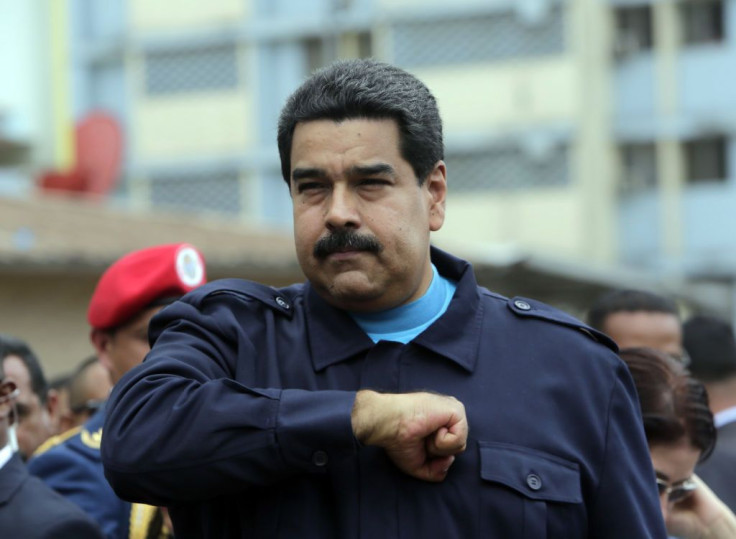 © 2023 Latin Times. All rights reserved. Do not reproduce without permission.