Venezuela's socioeconomic and political crisis, which began during the term of former president Hugo Chávez, has become so bad that millions of Venezuelans opted to flee from the country to escape the situation. But the current president Nicolás Maduro just announced a radical new solution to the nation's crisis – its women should give birth to more children.
"Give birth!" Nicolás Maduro said at a televised event on Tuesday evening, according to The Guardian. "Every woman is to have six children! Every one! For the good of the country!"
President Maduro's comments sparked outrage in Venezuela, where there is a shortage even for basic foodstuffs and medical supplies. Last year, inflation levels almost reached 10,000 percent, which eroded the purchasing power of the country's currency.
Maduro's comment came at a time when child malnutrition rate in the country is reported to be around 13 percent, according to Unicef. A health ministry bulletin revealed that 11,466 children died, which represents a 30 percent spike in infant mortality.
More than 4.5 million Venezuelans, included millions of parents, had to leave the country in search of jobs elsewhere. As a result, more than 1 million children were left behind in the care of other people.
Manuela Bolivar, an opposition politician, pointed out the impracticality of Maduro's comments. "Hospitals are not functioning, vaccines are scarce, women cannot breastfeed because they are malnourished or buy baby formula because it is unaffordable, and the country faces forced migration due to the humanitarian emergency," Bolivar tweeted.
Maduro made his comments at an event promoting a women's healthcare plan. However, there are those who expressed doubts about the plan's substance as few details were made public included the president's push to increase the birthrate. In fact, a health expert told The Guardian that there are doubts if such a plan even exists.
Meanwhile, women's rights groups were infuriated at Maduro's comments. Avesa, a group based in Caracas, said that the president's message is "unacceptable." Avesa also pointed out that "we women are much more than a womb, we are citizens with rights."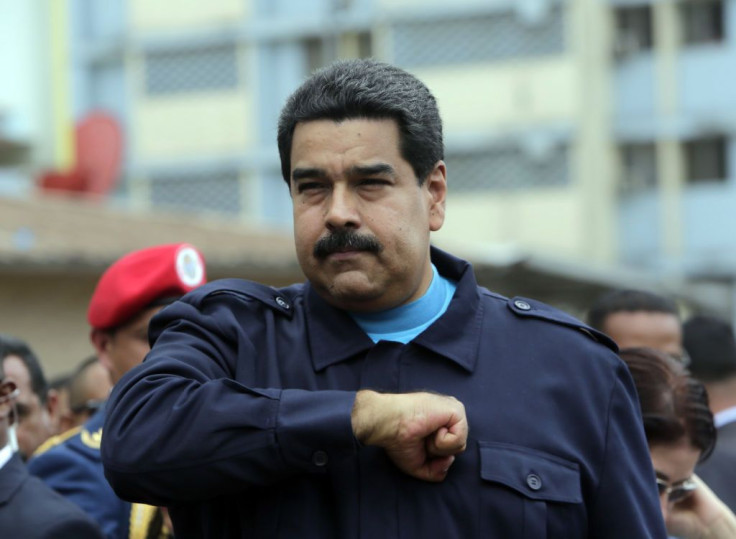 © 2023 Latin Times. All rights reserved. Do not reproduce without permission.