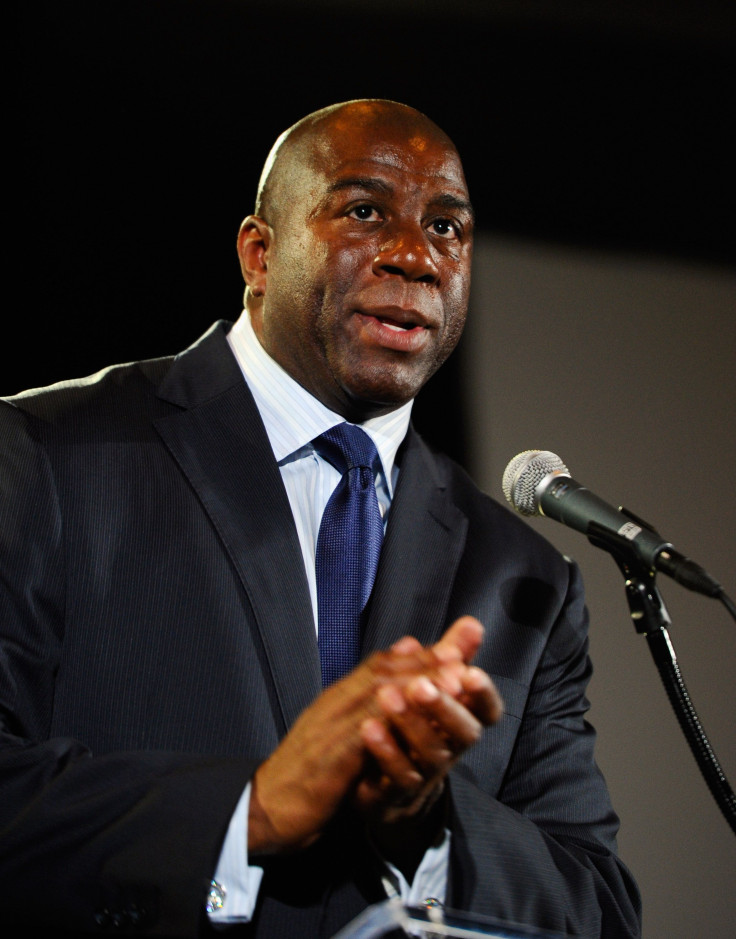 The honorary ambassador of Los Angeles sports, Magic Johnson, told Yahoo on Tuesday that he believed Los Angeles would have an NFL team within the next "24 months." The nation's second largest television market has not had an NFL team in over twenty years since the Rams and Raiders each left after the 1994 season.
On Tuesday, during a rough and rowdy scrimmage between the Oakland Raiders and the Dallas Cowboys in Oxnard, CA, former Lakers hall of fame guard and current Owner of the Los Angeles Dodgers, Magic Johnson told the media that he believed Los Angeles was ready to have a team again and that it would happen soon. "I think for the first time, I truly believe we're going to get a team. Finally," he told Yahoo sports. "Everybody is on board. The city is on board. The business community is on board. The NFL is on board. Finally we have momentum. In the next couple years, at least in the next 24 months, I think one team will be coming. I don't know what that team that will be, but I believe in the next two years well have team."
Johnson's Guggenheim ownership group currently owns the Los Angeles Dodgers and the Los Angeles Sparks and recently bid on the Los Angeles Clippers, but when asked if he would be interested in owning an NFL franchise Johnson deflected the question, choosing to speak more about nostalgia.
"It would be great to have the Raiders back in LA, I would love for that to happen," Johnson said. "But that's going to be up to Mark and the Raiders and the NFL. But I would love to have the Raiders back in LA, where they belong. We just want a team, we want a team in the worst way."
"Al Davis came to all our championship games with the Lakers," Johnson told ESPNLA Radio. "I was a Raider season-ticket holder. I'm a Raider diehard.
"Al used to be in his all-white. That was so cool. He watched every Finals we had. What was so cool back in the day, we all hung out together -- Marcus Allen, Howie Long -- we hung out with them; they hung out with us. We came to see their games; they came to see our games. I'm just hoping, in the next two years or so, we can finally get a team back to Los Angeles."
If Los Angeles were to get a team, the number one question would be where that team would play. Both the Raiders and the Rams played at the LA Memorial Coliseum, but University of Southern California athletic director Pat Haden said that the renovation project necessary to allow an NFL team to compete at the stadium, was still at least three years away.
Farmers Field, which was a proposed $1.5 billion downtown football stadium that would be centered around L.A. Live and connected to a new Convention Center, has passed all necessary city votes and is ready for construction to get under away, but they need a team to commit to the city before that can take place. Also, a competing stadium project in the City of Industry that is led by real estate mogul, Ed Roski has been ready to break ground since 2009, but there has been little traction on that front as well.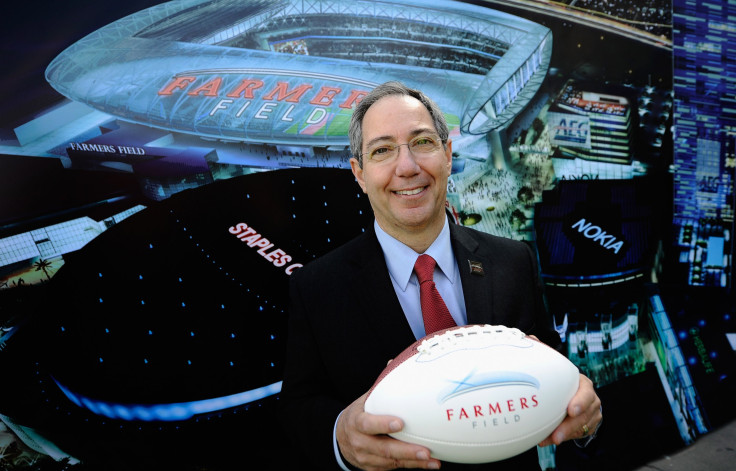 As of now, it seems that LA is simply a bargaining chip by other NFL owners to get stadium renovations or new stadiums built by city officials. Both the Minnesota Vikings and Jacksonville Jaguars threatened the city that they would move to Los Angeles if they did not have the stadium renovations or in the case of the Vikings, a new stadium approved. In both cases the city balked.
Currently the Oakland Raiders and the San Diego Chargers are two such teams that are currently using Los Angeles as a leveraging tool to get new stadiums. Both teams' leases at their current stadium will be up at the end of next season, and both would like to break ground on new stadiums. Additionally, each team used to play in Los Angeles and still have fans in the area. No one knows for certain when LA will get an NFL team, but let's hope Magic is correct in his prediction.
© 2023 Latin Times. All rights reserved. Do not reproduce without permission.