The NBA was entirely different in the 70s and 80s, probably not as popular due to several things. Unlike today, most games were tape-delayed and folks were hooked to several things other than watching basketball.
However, all that changed in 1979. This was the year when Larry Bird and Earvin "Magic" Johnson entered the league. One person who was part of that NBA Draft Class was Paul Mokeski, who was picked up by the Houston Rockets back then.
Mokeski shed light on how the NBA was saved by Bird and Johnson when both were taken in by the Boston Celtics and the Los Angeles Lakers when he appeared on the Sports for All PH podcast.
"Coming into the draft with those two (Larry Bird and Magic Johnson), their goal was to get MVPs and win championships. My goal was to make a team, that's what I wanted to do. I was drafted by the Houston Rockets who at that point were a very, very good team," Mokeski quipped.
"I think actually that Larry Bird and Magic Johnson helped save the NBA. Because back then, the NBA, the finals in the NBA were tape-delayed. They weren't even live. There was no sponsorship, fans were mad because back then, drugs and who was playing and it was a kinda little bit out of control and fans had a lot of less interest and the players were making too much money," he added.
Also, Mokeski believes that huge credit should be given to the two NBA icons. He explained that it was only after Larry Bird and Magic Johnson did big names started to follow.
"And then those two players came in in great areas. Boston, the legends, and Lakers, the legends. [It] became a rivalry that really infused the whole league with more excitement. And then more players would come in like Dominique Wilkins, Michael Jordan and Scottie Pippen. They came in after those guys. So kind of in my way, I am proud to be part of that era," Mokeski stated.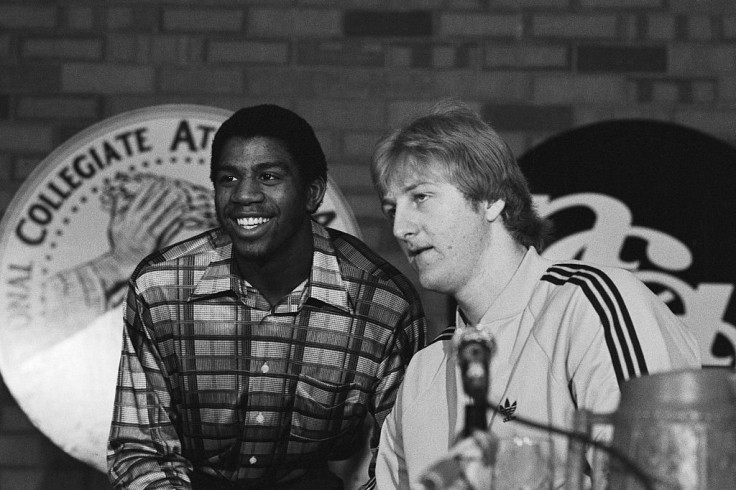 © 2023 Latin Times. All rights reserved. Do not reproduce without permission.