The New York Knicks will continue their season without four-time All-Star Kemba Walker.
After he was taken out of the rotation by Knicks head coach Tom Thibodeau in November, the speculation was that the 31-year-old would likely be traded.
No trade happened at the Feb. 10 trade deadline and it appears the Knicks will have to wait until the offseason to decide on what to do with the 6-foot guard.
Aware that it would be in the best interest of the two sides to rest Walker and safeguard him from potential injury, the 9th overall pick of the 2011 NBA Draft will sit out the rest of the season as per agreement with Knicks management, ESPN reported.
"We fully support Kemba's decision to shut it down for the remainder of the season and use this time to prepare for next season. His long-term success on the court remains our priority," Knicks president of basketball operations Leon Rose said.
Walker will be on an expiring contract in the summer and the Knicks are hoping to pull off a trade in the summer. The All-Star guard has $9 million in guaranteed money left in his contract by that time.
Since arriving at the Knicks after a buyout with the Oklahoma City Thunder, Walker has hardly lived up to expectations in bolstering the New York franchise. Walker averaged 11.7 points in the team's first 18 games.
Instead, head coach Tom Thibodeau is expected to lean on old reliable Derrick Rose who is expected to return to the lineup soon. The former NBA MVP sat out 10 games due to injuries and the COVID-19 situation.
Hence, it will be interesting if the Knicks made the right move in opting to go with Rose over Walker.
For the New York native, it remains to be seen where he could end up in the summer – a place where he will hopefully fit in.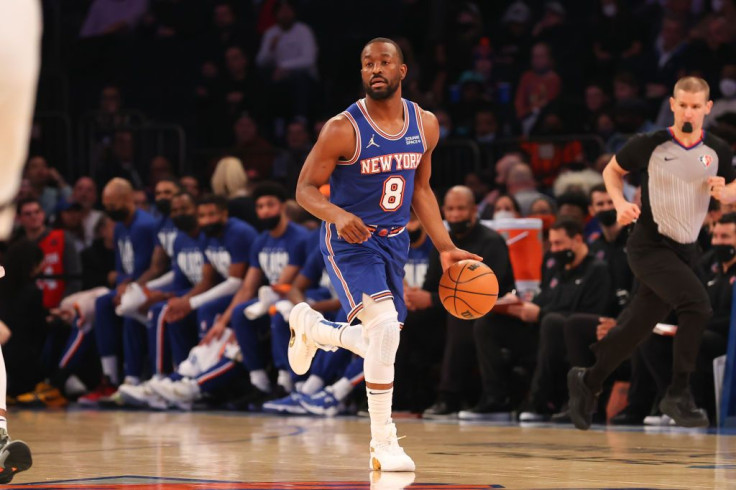 © 2023 Latin Times. All rights reserved. Do not reproduce without permission.