The Los Angeles Lakers appear to have something planned for their prized 2027 first-round pick. Other than directly including it in the alleged Russell Westbrook for John Wall trade, the Houston Rockets were willing to swap 2027 picks.
This is according to Zach Lowe of ESPN who claims that it was another option on the table to get the Wall for Westbrook trade come to fruition. Unfortunately, even that was shot down by the Lakers.
As most know, that 2027 first-round pick is an asset the Lakers appear to be clinging on, possibly insurance if LeBron James calls it quits or moves to a different team.
This does not mean that the Lakers are expecting whoever would be available in 2027 to be their next big star. Rather, it may be part of a future trade involving other stars for some other established NBA superstar.
Aside from that, the Lakers may have been wary of the playing conditioning of John Wall. Unlike Westbrook, the 31-year-old All-Star guard has yet to play a single minute this 2021-22 season.
Hence, it is possible that like Westbrook, Wall would have struggled with the Lakers. And considering Los Angeles is plagued with players who are not at 100% healthy, it would take time for the 2014 NBA Slam Dunk contest winner to get back into playing shape.
Comparing that with a struggling Westbrook, the Lakers could be better off taking their chances on the 2017 NBA Most Valuable Player. The 33-year-old has been on and off for the Lakers, unable to deliver his usual triple-double numbers even with James or Anthony Davis sitting on the sidelines.
Things are not looking so bright for the Lakers with the NBA playoffs fast approaching. Things appear to be crumbling for the purple and gold, one that could lead into a pretty interesting NBA offseason.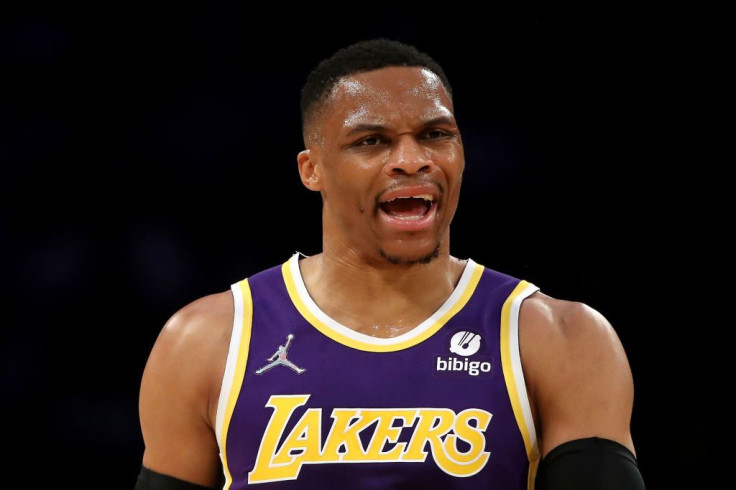 © 2023 Latin Times. All rights reserved. Do not reproduce without permission.