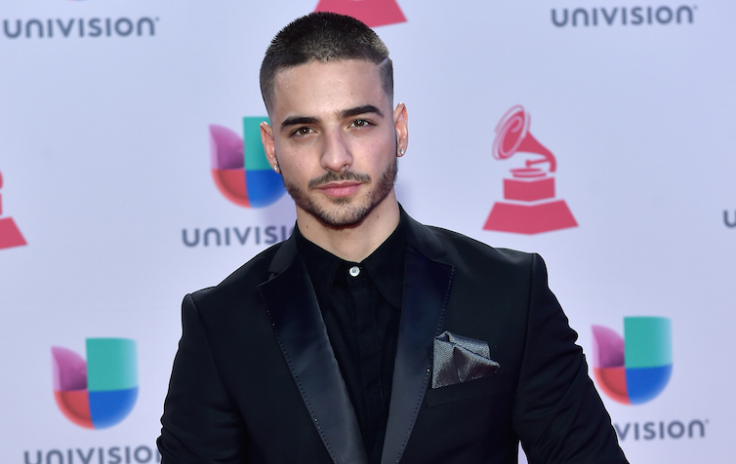 Maluma is single and ready to mingle, and so he has, with several Mexicans fans. According to sources, the Colombian urban star has made a habit of making out with his admirers on stage during his concerts on Aztec ground.
On May 17, the 22-year-old singer made the headlines after asking a beautiful young woman to join him during one of his performances in Ciudad Juárez.
In a video posted on social media, the crooner can be seen smoothly approaching the girl as he serenades her and then, sensually kissing her on the lips.
The "Borro Cassette" performer, who insists on giving his fans more than what they paid for, allegedly decided to take things a little further with a TV host in Cancún.
Radio Fórmula's host René Franco reported that Grette Durán, who is originally from Cuba, received an invitation to Maluma's hotel after getting up close and personal with singer during his concert.
"He was at the hotel with some friends, including his friend Pibbe Bueno, who is also a singer," she said. "Maluma was wearing a robe, and we talked about the concert while they had grilled chicken breasts and veggies for dinner. I had a glass of champagne and two glasses of wine, later he asked me to say goodbye to my friends because he wanted to be alone with me."
She continued, "When we were alone, he kissed me and we did it twice. He is very passionate and has beautiful legs. He is like, hand-made. He told me he didn't like it when I talked a lot. When I was on top, he wouldn't let me move. Later, he turned me around. I'm telling you, he likes women to be submissive."
Maluma has yet to address the allegations.
However, the singer does not always get his way. After trying to pull the same stunt with one of his fans in Monterrey, he ended up being rejected because she had a boyfriend.
Would you say no to Maluma? Scroll down to watch the sexy singer enamoring his fans in Mexico.
© 2023 Latin Times. All rights reserved. Do not reproduce without permission.