A man allegedly accidentally shot his girlfriend to death while he was trying to gun down the victim's ex-boyfriend in Daytona Beach, Florida on Tuesday, Aug. 16.
Chad Keene, 37, has been arrested and charged with second-degree murder for fatally shooting his 30-year-old girlfriend Karli Elliott while he was attempting to kill the woman's ex-boyfriend outside a Daytona Beach 7-Eleven store on Tuesday morning, Aug. 16, WESH 2 News reported.
Keene reportedly arrived at the scene after his girlfriend Elliot called him and asked him to come for help after she engaged in a heated argument with her ex-boyfriend outside the Daytona Beach 7-Eleven establishment. Keene arrived at the scene with a gun. While the suspect was on his cellphone with another person, he allegedly shot at Elliot's ex. However, his girlfriend's former partner managed to dodge the bullet and Elliott was shot instead.
The person who was on the other end of the phone call during the ordeal told police that he heard a woman say, "you shot me" and a man yell, "you shot her," before the call abruptly ended.
Following a 911 call, officers responded to the scene sometime before noon and found Elliot with a gunshot wound lying unresponsive on a sidewalk. She was immediately rushed to a hospital where she was pronounced dead at 12:46 p.m, People reported.
"So the boyfriend...confronts the ex-boyfriend and that is when one shot is fired," Daytona Beach Police Chief Jakari Young said. "We don't believe that Karli was the intended victim. We believe the ex-boyfriend was the intended victim."
Following the shooting, Keene allegedly fled the scene. Officers subsequently responded to his apartment and executed a search warrant. The authorities allegedly found the suspect's ID as well as ammunition that matched the casings found at the scene of the shooting in a safe in Keene's home. However, the officers found no sign of Keene at the address.
The authorities later got information that Keene was spotted as a passenger in a vehicle on Nova Road at US-1 in Ormond Beach. He was subsequently arrested without incident. When questioned by investigating officers, Keene accepted that he was at the scene of the incident. However, he claimed that it was an accident, and did not admit to committing the shooting.
Following the incident, Keene has been charged with second-degree murder and possession of a firearm by a convicted felon. He is currently being held in the Volusia County Jail without bond.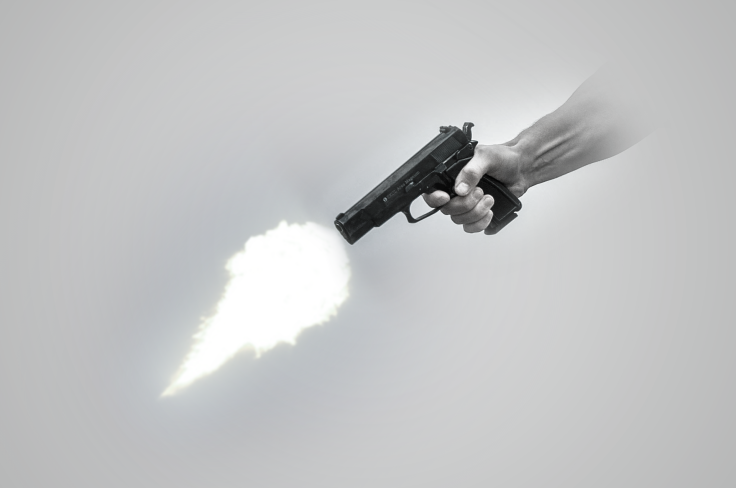 © 2023 Latin Times. All rights reserved. Do not reproduce without permission.