A married man has been accused of brutally decapitating his ex-girlfriend and proceeding to walk into a police station carrying the victim's severed head in Kudligi, Vijayanagar district, Karnataka, on Thursday, July 21.
The accused, Bhojaraj Basavaraj, 23, a truck driver by profession, had reportedly already ended his relationship with Nirmala, 21, a nursing student, when he started suspecting that she was dating another man.
Nirmala had recently come back home for her college break. Confronting the victim, an enraged Bhojaraj stormed the woman's house. However, he proceeded to kill her by slitting her throat and beheading her, the Times Of India reported.
Bhojaraj, who was deeply in love with Nirmala, had previously approached the victim's parents and expressed his interest in marrying her. However, Nirmala's parents opposed their relationship and turned down his proposal. Since Nirmala's parents expressed their disapproval, the accused got married to another woman named Basavaraj Maralihalli four months ago.
After his marriage, Bhojaraj began to suspect that Nirmala was in a new relationship. When Bhojaraj learned that Nirmala had come home for her college break, he began to keep tabs on her.
Convinced that the victim was in a new relationship, Bhojaraj allegedly decided to take revenge against her. He went to her house on Thursday morning, July 21, after learning that she was alone at home and that her parents were away for work.
After murdering and decapitating his former girlfriend, Bhojaraj abandoned the victim's torso at her residence but walked up to a nearby police station carrying the woman's severed head. He was arrested on the spot for murder.
In a similar but unrelated incident, a woman reportedly decapitated her husband after a heated argument before proceeding to carry his severed head in a plastic bag to a police station in Chittoor district, Andhra Pradesh, India on Thursday, Jan. 20, Latin Times reported.
The accused, identified as Vasundhara, 50, reportedly used a sharp knife to murder and beheaded her husband, Bhashyam Ravichander, 53, after a violent altercation erupted between the couple at their home on Thursday, Jan 20.
After severing the man's neck, Vasundhara placed Ravichandar's dismembered head in a plastic bag and walked to the police station while lugging the container. She subsequently presented the severed head to the authorities and surrendered before the police officers.
"We were shocked when she placed the bag on the table and said she had killed her husband," a police official said.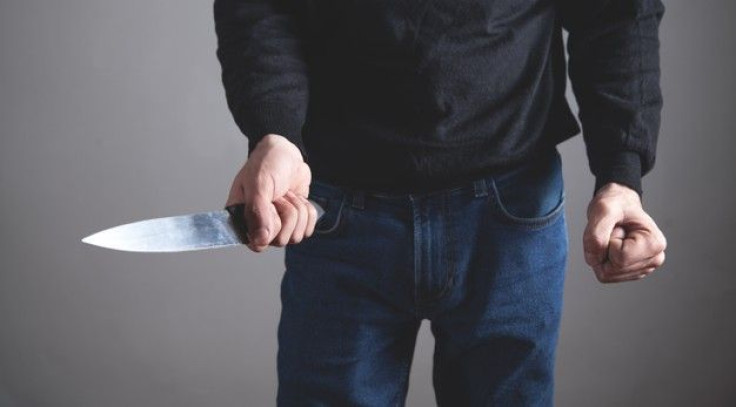 © 2023 Latin Times. All rights reserved. Do not reproduce without permission.