A woman who was living with her ex-boyfriend was killed on Friday, Feb. 11, in a violent domestic violence dispute where the suspect was reportedly spurred to chop the victim's head off after his masculinity was threatened by his former partner.
Thirty-two-year-old Nicholas Peter Scurria has been arrested for murder, abuse of a corpse, and other charges after he reportedly decapitated his roommate before using a machete to try and dismember the rest of her body, The Daily Beast reported.
Police officers who responded to the scene reported hearing "sawing-like sounds and the gathering or shifting of plastic materials" before an officer was able to see Scurria lopping off the victim's left leg with a machete, according to Law&Crime.
"I heard the cops yelling, telling somebody, 'Don't move. Don't move,'" a witness said.
"About four or five cops kicked the door in, and this is the result," he added before gesturing at the broken door of the apartment.
Scurria reportedly made statements as he was being arrested that the woman, who has remained unnamed while authorities confirm her identity with her family, "tried to cut [his] balls off" as a way of justifying the heinous act, according to Delco Times.
"This was a brutal, brutal murder that took place," Delaware County District Attorney Jack Stollsteimer said. "This was a domestic violence situation. He killed his, I think, live-in paramour with the machete, decapitated her, and was in the process, I believe, of chopping her body up when police responded."
The man is being held in George W. Hill Correctional Facility in Delaware County while he awaits his future court date. Bail was reportedly denied for him in the meantime during a preliminary arraignment.
"This morning's horrific murder is a sad reminder of the threat that many women face on a daily basis," Stollsteimer said in a statement.
"Based on the defendant's statements at the time of his arrest, in response to what the defendant perceived as a threat to his masculinity, he brutally killed—and then dismembered—his victim. His actions were cowardly as well as evil, and he will be prosecuted to the full extent of the law," he concluded.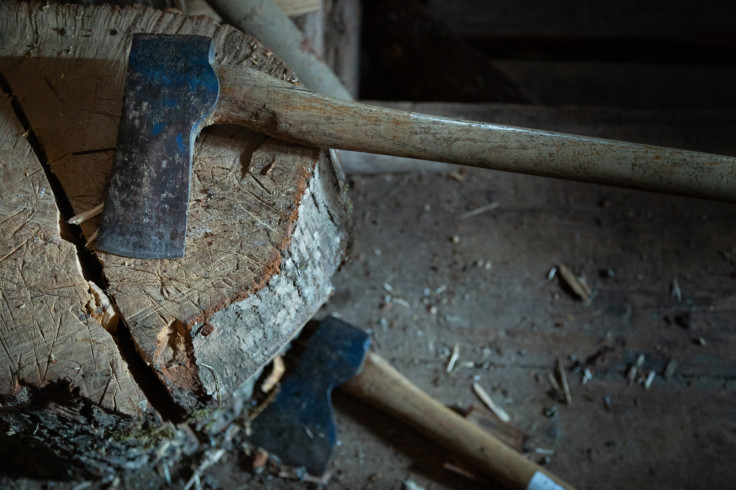 © 2023 Latin Times. All rights reserved. Do not reproduce without permission.