A man allegedly stabbed his wife and brother-in-law after his wife blocked his phone number following a domestic quarrel between them in Dhayari, Pune, India on Sunday, Jan. 23.
On Sunday, at around 10:30 a.m., the accused, a 30-year-old man, allegedly knifed his 22-year-old wife and his brother-in-law at the latter's residence in Dhayari, Pune after the accused's wife blocked his phone number following a petty squabble between the duo, the Times Of India reported.
About a month before the attack, the accused's wife reportedly moved into her parents' apartment amid frequent fights with her husband. After she left their home, the accused started calling her regularly and began threatening her over the phone. Following this, the woman blocked the suspect's number. The snub reportedly left the husband enraged. In a fit of anger, he barged into the victims' house and attacked his wife and her brother with a knife.
The woman sustained deep cuts on her stomach, shoulders, neck, and hands from the attack. Meanwhile, her brother also suffered deep wounds on his hands. The victims were rushed to a nearby hospital for immediate treatment and are currently in stable condition.
Following the assault, the accused fled the scene. However, he was nabbed by the Sinhagad Road Police shortly after, and a case has been registered against him on the basis of a complaint lodged by his wife.
The officers added that the accused has a criminal record and has had several cases filed against him.
In a similar but unrelated incident, an Indian man has been accused of brutally stabbing his wife to death with a kitchen knife after an argument ensued between the couple over a second-hand television in Santacruz, Mumbai, India, Latin Times reported.
The accused, Santosh Ambavale, 42, has been found guilty by Judge Urmila Joshi of the murder of his wife in suburban Santacruz, Mumbai, India in 2016. He faces a life sentence for the heinous crime.
Ambavale was reportedly addicted to gambling and used to regularly demand money from his wife. On the day of the murder, a salesman who had sold a second-hand television to the couple, came to their home to collect their payment.
However, the woman told the seller that Ambavale had used up the money she had kept aside for payments for the television. Her statement enraged Ambavale, and in a fit of rage, he allegedly stabbed his wife with a kitchen knife.
The woman was immediately rushed to a hospital, but she later succumbed to her serious injuries and was declared dead at the facility.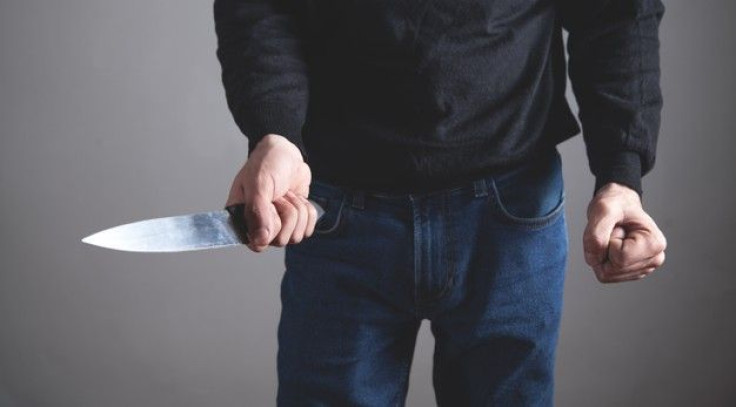 © 2023 Latin Times. All rights reserved. Do not reproduce without permission.