A woman who separated from her husband after 14-years of marriage was brutally murdered by her estranged partner. The family of 31-year-old Bruna Araujo de Souza claim that her 41-year-old husband Haroldo da Silva Amorim lured her into a trap before killing her.
The couple had been married for 14 years and had a 12-year-old daughter together. De Souza decided to leave the abusive marriage as her husband frequently assaulted her and even threatened her with a knife. She returned to her family in Inoa, Marcia, Brazil.
She claimed that she was scared her husband would kill her and her 17-year-old daughter. The victim's husband had on multiple occasions threatened to shoot her and her eldest daughter. The victim was so fearful of Amorim that she had deactivated all of her social network accounts to prevent him from tracking her.
On Jan. 13 Amorim reportedly asked his estranged wife to come to take her things from their marital home in Rio do Ouro neighbourhood of Sao Goncalo city in Rio de Janeiro. He told the woman that he would be at work when she came home. The victim's family told Pragmatismo Politico that the man had laid out a trap for his wife.
When de Souza reached the home not only was Amorim there but he was also armed. The victim's family claim that the man had bought two guns by selling off his car.
Amorim attacked de Souza using a hammer. After bludgeoning her he shot her as well, the Daily Star reported. Having committed the murder, the man stole a car and drove to the Rio-Niteroi bridge. He stopped on the bridge over the Guanabara Bay that links Rio de Janeiro and Niteroi. He then jumped from the bridge into the water below.
The accused was still alive when he was recused from the water. He was taken to a nearby hospital. Despite receiving medical attention, Amorim succumbed to his injuries.
De Souza worked as a traffic advisor at the Maricá Traffic Department prior to her death. She leaves behind her two daughters. Her family told local media that she had spent her happiest days after separating from her abusive partner.
An investigation has been launched into the incident by Brazil's Civil Police.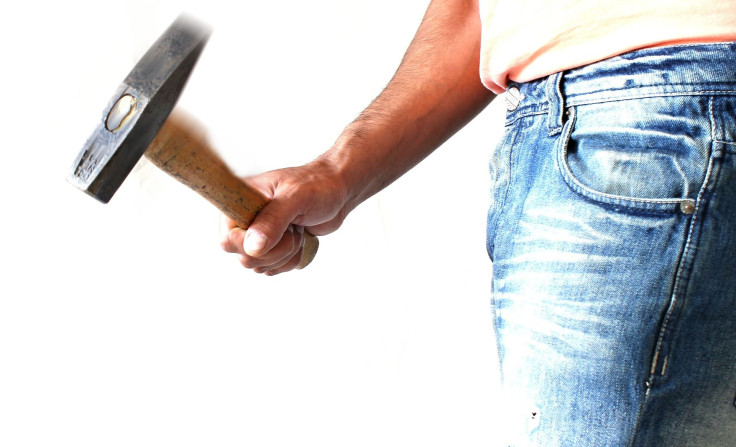 © 2023 Latin Times. All rights reserved. Do not reproduce without permission.