An Alabama man has been accused of stabbing and killing his mother with a ninja sword and then attacking and injuring his brother and disabled uncle at their home in Semmes, just outside Mobile, on Sunday night, Jan. 16.
On late Sunday, Damien Washam, 23, allegedly fatally stabbed his mother, Helen Nettles Washam, 61, with a "ninja-style" sword that he had recently bought. After spearing his mother, Washam then used the sword to slash his 52-year-old uncle, George Washington Nettles, in the face and slice his brother Desmon's wrist, New York Post reported.
Following the incident, officers from the Mobile County Sheriff's Office (MCSO) responded to the home located in Mausap Road in the Semmes - Eightmile area after they were notified about the attack and domestic disturbance.
When authorities reached Washam's residence, they found the assailant's mother already dead. Desmon was treated on the scene for his injuries. Meanwhile, the accused's uncle, Nettle, was rushed to a nearby hospital with severe lacerations to his face and is in critical condition.
"This is pretty brutal with a ceremonial type of sword, not very sharp and that's what he attacked and killed his mom with, caused very serious injuries to his uncle and some minor injuries to his brother," MCSO Captain Paul Burch said.
After committing the horrific crime, Washam immediately jumped into his car and fled the scene. However, deputies spotted Washam's vehicle heading toward Highway 158 and chased him down. When Washam refused to stop, the officers called Saraland Police to deploy spike strips near the University of Mobile at mile marker 6 to end the pursuit, NBC15 News reported.
"Once he came to a stop, he attempted to flee, deputies approached him, and he began resisting arrest. One of the deputies deployed a taser which struck him and was able to take him into custody," Burch said.
After he was incapacitated and taken into custody, Washam was transported to a hospital to have a taser prong removed.
Meanwhile, the officers recovered the sword that he used in the attack from the front seat of the car that he was driving, WKRG reported.
After Washam is released from the hospital, he will be booked into the Mobile County Jail and charged with murder, attempted murder, second-degree assault, and attempting to elude officials.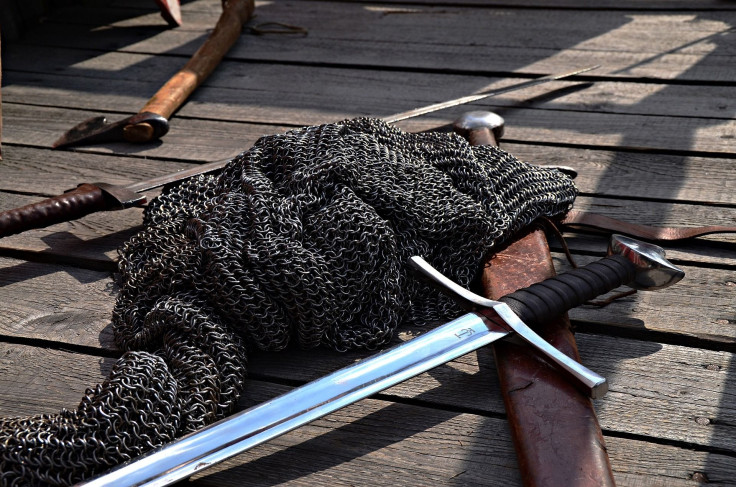 © 2023 Latin Times. All rights reserved. Do not reproduce without permission.