A Missouri woman, who was reportedly high on meth at the time of the murder, has been accused of brutally killing her boyfriend using a sword on Christmas Eve as she attempted to "free" him from the malevolent "entities" living inside his body.
Brittany Wilson, 32, has been booked into Cape Girardeau County jail in Missouri, for allegedly murdering her boyfriend Harrison Stephen Foster, 34, with a sword while she was under the influence of methamphetamine, on Christmas Eve. Wilson reportedly believed that Foster had other entities living inside him and killed him in order to "set him free" from those forces, Law & Crime reported.
Officers were dispatched to Barberry near Quince Street at approximately 11:05 p.m. on Friday, Dec. 24, after a report of suspicious activity at a home in the area. When they reached the scene, they found Wilson standing outside a residence with her clothes soaked in blood.
Law enforcement detained Wilson and entered the house with additional officers to check on the safety of other residents inside the home. During the search, they found a sword lying on the front lawn and Foster in the basement of the home with multiple fresh stab wounds to his body.
After investigators questioned Wilson, she admitted that she and her boyfriend had taken meth earlier that day. She also told the officers that she believed Foster had other entities living inside him and that he was harvesting body parts from people. She added that she killed him by stabbing him with a sword in order to "set him free" from those entities, Fox News reported.
Wilson has been arrested and remains at the county jail on a $2 million bond for first-degree murder and armed criminal action.
In a similar but unrelated incident, a man named Peter Ikonomou, who lives in Forest Hills, Queens, was arrested on Dec. 8, after he stabbed his girlfriend, 35-year-old Mindy Singer, to death with a sword, Latin Times reported.
The incident came to light when Ikonomou's mother came by the house with police officers for a welfare check in order to make sure that his son and his partner were okay.
However, Ikonomou, who was reportedly found high on drugs, slammed the door in the police officers' faces. Following this, law enforcement requested backup and stormed the home.
After the officers forcibly opened the door to the home, Ikonomou led them to the closet where he hid the body of his girlfriend Singer, who still had a sword attached to her buttocks. Following this, Ikonomou was arrested and taken into custody.
"He was handcuffed in the back of the car, no shirt on, just, like, some shorts and no shoes and ... bang, bang, bang on the window," a neighbor who witnessed the arrest said. "He kept kicking and kicking and kicking until he bust that window open. He was saying he was having a heart attack."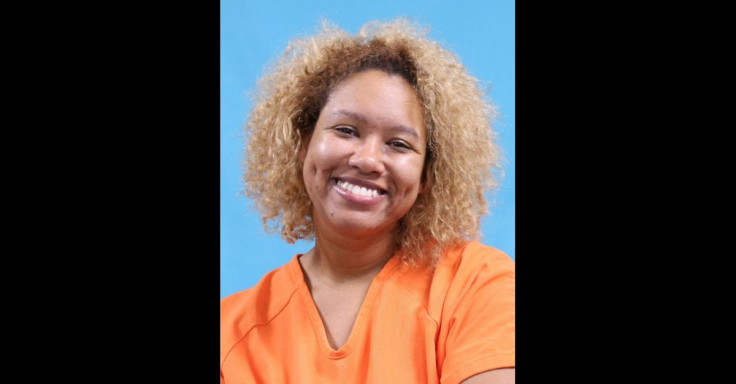 © 2023 Latin Times. All rights reserved. Do not reproduce without permission.