A Lynch Station man who allegedly shot his friend to death over a stolen cache of methamphetamines and threw the victim's body in a pond has been found guilty of first-degree murder in Altavista, Virginia.
Codi Shawn Dunbar, 27, has been found guilty of first-degree murder at a trial in Campbell Circuit Court on Thursday, Oct. 28, after allegedly shooting Christopher James Tench to death and throwing his body in apark pond in Pittsylvania County in November 2019, WDBJ reported.
On Nov. 24, 2019, Dunbar, his friend Tristin Landreth and their girlfriends were reportedly celebrating Landreth's birthday at a house on Riverbend Road near Altavista while partaking in meth and acid. The men had also enjoyed the day hunting, using rifles and targets that Landreth had brought with him.
According to Landreth's statement, upon their return from hunting, the meth that they expected to find at the residence, which Dunbar had gotten on credit, was missing. Dunbar suspected that Tench had stolen the drugs and asked Landreth to invite the victim over.
Landreth said that even though he knew Dunbar for only a month or two, he and Tench had known each other for years and considered themselves brothers. He said that Tench and Dunbar were also similarly close.
When Tench arrived at the residence on late Nov. 24 afternoon, he was immediately shot in the head before Landreth could even greet him. Tench suffered gruesome injuries to his head and eyes and fell to the ground. Landreth panicked assuming that Tench had been killed and went back inside to make sure the women were secure in the residence. However, when he returned, he saw Tench struggling to get up on his feet and bleeding profusely.
Dunbar, who had been hiding out while waiting for Tench at a barn on the property, reportedly came down, switched out one rifle for another, pushed Tench back to the ground, and shot him again in the back of the head, the News & Advance reported.
Landreth, who was left shocked and scared after witnessing the murder, panicked and consumed more drugs. He saw Dunbar going in and out of the residence, at one point getting cleaning fluid to wash the blood away.
After the incident, Landreth went to his father's house in Pittsylvania County later that night and called 911 to inform them regarding the murder.
When officers initially spoke to Dunbar, he reportedly denied even seeing Tench that day. However, after several rounds of interrogation, he admitted to pointing a rifle at Tench but claimed that the gun accidentally went off.
At the trial, Dunbar's attorney Scott De Bruin acknowledged that Dunbar shot Tench the first time but insisted that it was accidental and asked the jury to find him guilty of involuntary manslaughter, a downgraded charge. Bruin stressed the altered state of his client's mind at the time of the incident and asked for a lenient sentence.
However, the jury reportedly decided to sentence Dunbar to life in prison plus three mandatory minimum years for the gun charge.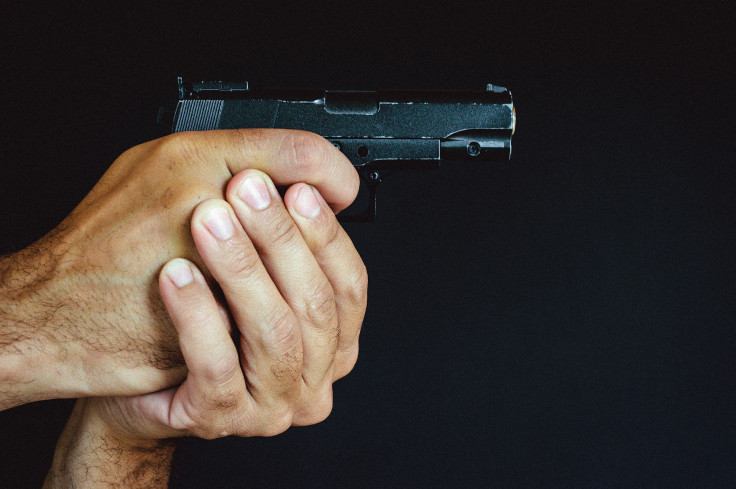 © 2023 Latin Times. All rights reserved. Do not reproduce without permission.