A man in Utah was arrested on Monday after he started a wildfire on a mountainside in an attempt to kill a spider, with drugs found in his person leading police officers to believe that he was high when he started the fire.
Cory Allan Martin, a 26-year-old man from Draper, Utah, was arrested by local authorities after they found him at the scene of a large forest fire that torched over 60 acres of forested land, with him immediately admitting that he was the one who started the fire, according to KSL.
Martin was found at the Bonneville Shoreline Trail, after authorities heard reports of a fire in the "north of town on the mountainside" at five in the afternoon. When questioned on the scene, Martin claimed that he attempted to kill a spider by burning it with a lighter, but accidentally lit a bush, which started the fire.
"When he attempted to burn the spider, the surrounding brush ignited and the fire began spreading very rapidly," an affidavit of the case said.
"Not sure why exactly he felt the need to burn the spider," Utah County Sergeant Spencer Cannon said about Martin.
When he was arrested, local authorities found a jar filled with marijuana and drug paraphernalia in his belongings, leading them to believe that the man may have been high when he first started the fire, the Daily Beast reported.
"Um, don't do drugs kids (and don't start spiders on fire during a drought)," Utah Governor Spencer Cox tweeted that night after the case was first reported.
Over 60 acres of U.S. Forest Service land within the Pleasant Grove Ranger District were reportedly burned by Tuesday, though the two crews assigned to controlling the flames say that they expect to contain most of the flames by the end of Tuesday.
Martin will be facing charges of reckless burning, as well as possession of a controlled substance and drug paraphernalia.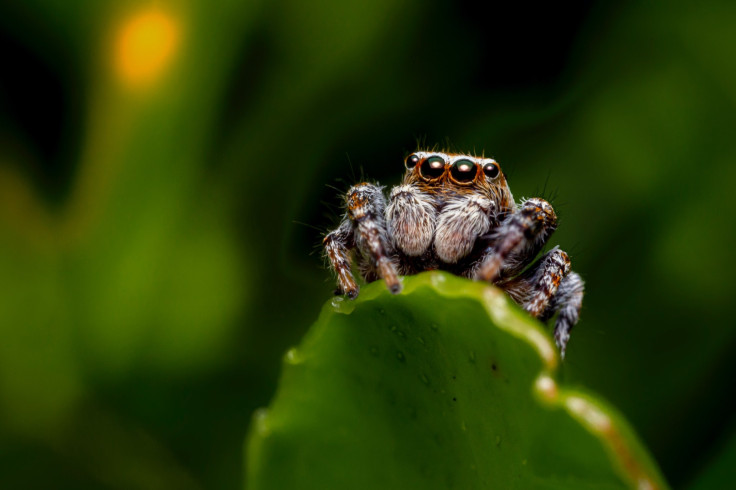 © 2023 Latin Times. All rights reserved. Do not reproduce without permission.