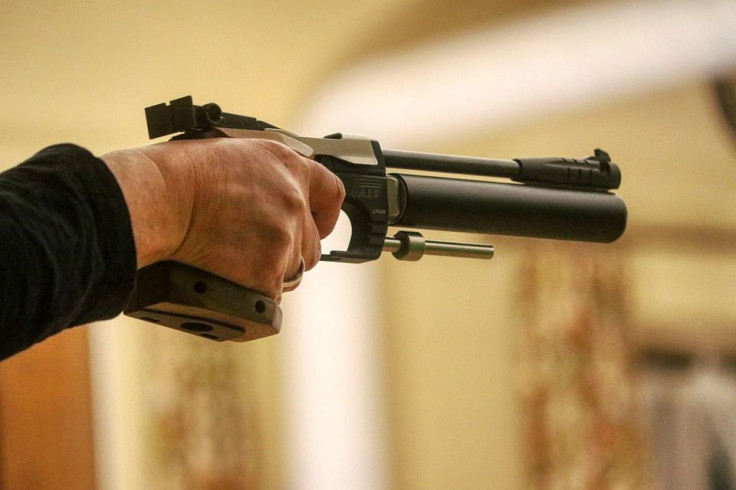 A man from the Kottayam district allegedly shot his wife's lover's genitals on Saturday using an air gun. Chengannur police reported that the husband had gone over to his estranged wife's lover's residence in Mundankavi and intentionally aimed the gun at his genitals.
According to New Indian Express, the 40-year-old unidentified wife had already been living with her lover in the Alappuzha district after she and her husband agreed to divorce. They had earlier submitted a petition for mutual divorce and had been living separately ever since.
However, the husband unexpectedly turned up at his wife's lover's home armed with an air pistol and fired at his wife's lover. After the incident, the injured lover sought medical treatment in a private medical college in Thiruvalla.
The hospital sent the man home after treatment, declaring his genital injuries were non-serious. However, a few hours later, the lover returned to the same hospital complaining of severe pain in his genital region.
Hospital authorities reported the incident to the local police on Monday, however, a case has not been filed against the husband as nobody has come forward to lodge a complaint on the matter.
In a separate case in Kolkata on July 14, a woman was discovered to have been living with the decomposed body of her 78-year-old husband. Both the wife and daughter of the deceased husband were said to have been going about a normal life doing their usual chores and preparing food in the same room where the man's body laid on the bed in a state of rot.
The door and windows of the house were kept shut and no visitors were allowed inside their home. The daughter, who was already married, chose not to live with her husband and had been staying at her parents' home with her widowed mother over the last couple of years.
Police were alerted to the residence located in the Bagbazar area after neighbors began to complain about the stench emanating from the home. When police officers came to check on the complaint, the women initially refused to let the police enter their home. Authorities were in shock after seeing the corpse which they identified as that of a man named Digvijay Ghosh. They assessed Ghosh had been dead for about a month and half as it was already fully decomposed with the skeleton exposed.
The cause of death is still unclear although it was said the man had been ill. The body was sent for post-mortem examination while the two women undergo an investigation. Police said they need to ascertain if the mother and daughter are experiencing an usual case of depression from losing a family member.