A man was arrested in Collier County on Friday after beating up another man for not following social distancing measures. Police said the attack was unprovoked.
According to police, 52-year-old Rayford Smith of Washington DC was lounging at the pool at the Willough at Naples community when the victim approached him and talked to him. Smith reportedly asked the man to stay at least 6 feet away from him but the victim came up to him again a few minutes later.
"Rayford told him to get away from him and that he was too close to him," states the arrest report of the Collier County Sheriff's Office.
Police said Smith was infuriated when the man went over to talk to him again so he pushed him to the ground and began striking him. The suspect launched his attack so fast the victim was unable to defend himself. Eye witnesses said Smith repeatedly hit him on the face while he was on the ground, enough for the victim to sustain multiple bruises.
A female worker at the community told the police she heard the victim fall to the ground and ran to the pool area, where he found Smith standing over the victim with his foot on his face. She said Smith was about to stomp the man once more but he stopped him.
Asked for comments, Smith said he was sitting on a bench by the pool when the man approached him and started to hover over him. He said he asked him to keep a safe distance of six feet but the man returned just shortly after leaving. He asked him to stay away once again, but the victim allegedly refused to leave, provoking him.
Management at the Willough at Naples community said they have a video of the attack, showing the assault was unprovoked.
Meanwhile, the authorities did not reveal the identity of the victim because of Marsy's Law, a state law that keeps victim information strictly confidential.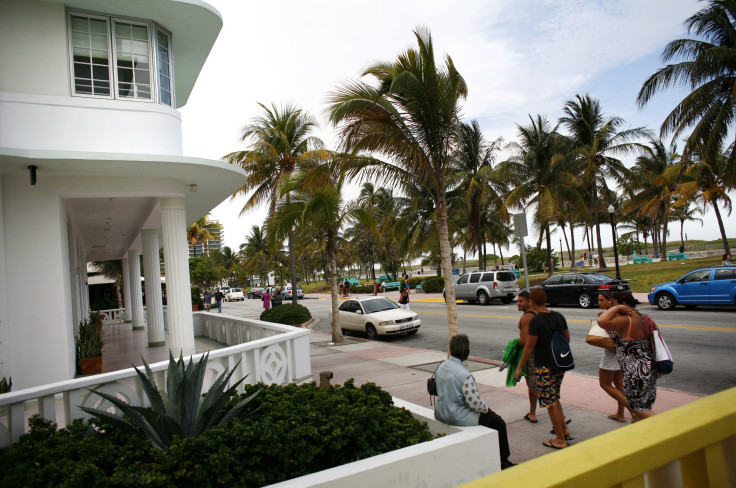 © 2023 Latin Times. All rights reserved. Do not reproduce without permission.