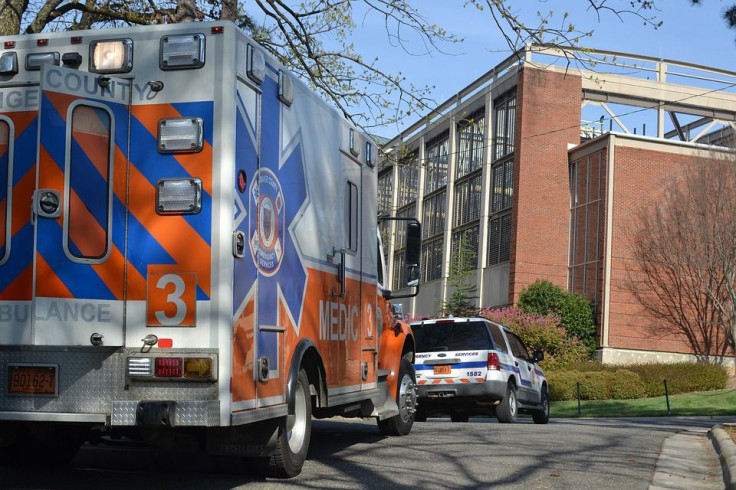 A three-year-old boy in Pennsylvania was beaten to death by his mother's boyfriend after he was left in his care. Aiden Lombardi was placed on life support but died late Wednesday from severe injuries at the UPMC Children's Hospital of Pittsburgh.
According to police reports, Tyler Mason, 25, was initially charged with aggravated assault and endangering the welfare of a child. However, Allegheny County police said Mason has now been charged with homicide after results from the medical examiner confirmed the child had died of blunt force trauma to the head, WTAE wrote.
On the night of the incident, police and paramedics responded to a call in Pennsylvania Avenue, Coraopolis and found the unresponsive toddler
Police said Mason's girlfriend had left her son in his care while she stepped out to drop off her friend's children, WPXI reported. She opted not to bring her son along because she did not have enough car seats. Court records state that Mason and the boy were left to themselves for a total of 13 minutes, when Lombardi's mother received a call from her boyfriend who said something was wrong with her son.
Mason allegedly told police that the boy had been "fussy" all night so he gave him water and milk. He claimed that he had been messaging his sister while across the room from the child when he noticed he was unresponsive and appeared to not be breathing. Mason also said that he found blood and a chewed french fry near Lombardi's mouth which made him assume he was choking and performed CPR until the paramedics arrived.
Witnesses told police they had heard the child screaming in pain multiple times earlier that night. When the paramedics arrived, the toddler was unresponsive and had no pulse. They also reported that the boy's body was covered in bruises.
Doctors confirmed this and determined the young boy suffered from a fractured skull.
Lombardi was on life support, and his family has decided to donate his organs.
He was on a ventilator to preserve them for as long as possible.