Every parent has their way of meting punishment to kids. Some may handle it lightly while the worst thing that one can think of is a heavy slap to the butt. However, this method used by a Florida couple appears to be one of the unusual and questionable methods to date.
The couple, identified as John Hernandez and Natasha Dabbs was arrested on Sunday for handcuffing a young boy and then locking him in a closet for nearly 16 hours a day. This was allegedly their way of punishing the boy since Christmas for behavioral issues, NBC Miami reported.
Local authorities were called to check out a home in Tampa following reports of a missing child, the Hillsborough County Sheriff's Office said in a statement. When police checked the residence, they found the boy who was allegedly hiding inside the home.
Officers would later return to the house to investigate potential child abuse. It was here where the boy told them he had been handcuffed and forced to stand in the closet as punishment. Additionally, the boy said that it was happening 16 hours a day for the past weeks.
Hernandez would later admit to handcuffing the boy and putting him in the closet from 5:00 a.m. to 9:00 p.m. Dabbs admitted that she knew about it and did not prevent it. She added that it has been happening since Christmas Day.
Both Hernandez and Dabbs were arrested and booked at the Orient Road Jail. The former is being charged with aggravated child abuse with his bond set at $25,000. Dabbs was also charged with child neglect and failure to report child abuse. Her bond was set at $10,000.
The sheriff's office did not reveal the age of the boy as well as his relationship with Hernandez and Dabbs. Sheriff Chad Chronister lauded the officers for their work, saying that they may have saved the young boy's life.
"The actions of this couple are reprehensible," Chronister said. "I am so proud of our deputies for noticing something was not right while they were at the initial call and following through. Their actions may have saved this young boy's life."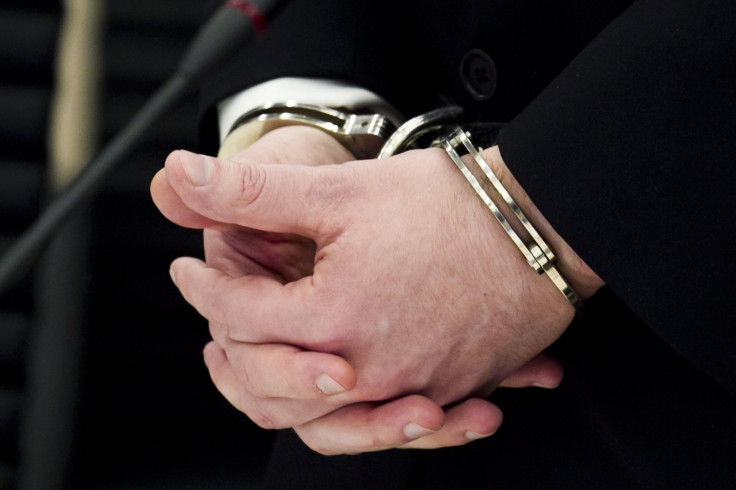 © 2023 Latin Times. All rights reserved. Do not reproduce without permission.