A man who was seen dangling precariously from a sky ride at a Utah amusement park reportedly fell nearly 50 feet to the ground and died on Saturday, Aug. 14, Utah authorities confirmed.
The horrifying incident happened at Lagoon Amusement Park in Farmington on Saturday, Aug. 14. The victim, a 32-year-old man whose identity has been withheld, was last seen dangling from outside of the park's sky ride's chair with both hands holding on to the safety bar before he fell almost 50 feet to his death, Fox News reported.
Police officials in Davis County rushed to the Lagoon Amusement Park after receiving multiple reports of a person falling from the sky ride. The man was later airlifted in a critical condition to the University of Utah Hospital in Salt Lake City but later succumbed to his fatal injuries, WKRN-TV reported.
"We don't know why he did that or what was going on," Wayne Hansen, Farmington Police Chief said. "We just don't know."
A cellphone video captured by a witness showed the man hanging onto the sky ride's safety bar by his hands as he dangled outside the chair. The man was reportedly alone on the ride and looked calm as the ride traveled high above the park.
"The initial investigation does not indicate any type of mechanical malfunction of the sky ride or the specific car the patient was riding in at the time of the fall," according to the Farmington Police Department officials.
The sky ride is mainly used at the park as a means of transport by park-goers to get from one end of the destination to the other.
"We are saddened by the incident that occurred on the sky ride. Our hearts go out to the family and others associated. The incident is under investigation by local authorities and Lagoon is cooperating with that investigation," Lagoon Amusement Park said in a statement regarding the incident.
The incident remains under investigation with the fall not seeming intentional, according to police officials.
The sky ride was reportedly installed in 1974 and has been operating without incident since. The park was given authorization by authorities to reopen the ride on Sunday, Aug. 15.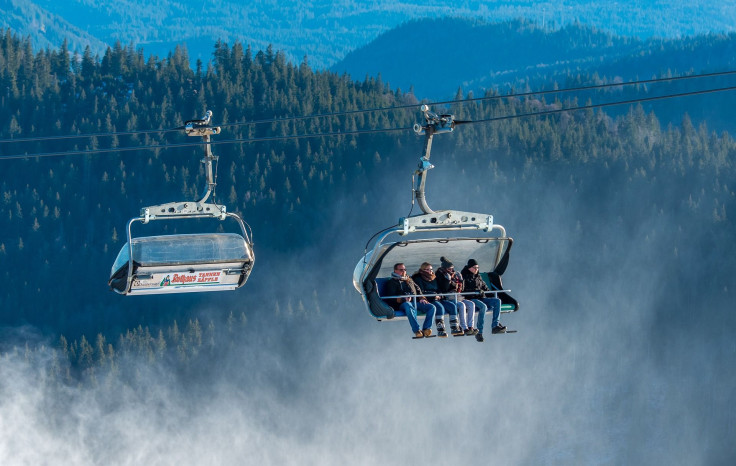 © 2023 Latin Times. All rights reserved. Do not reproduce without permission.