A man has been accused of brutally cutting off his boyfriend's genitals after he was allegedly blackmailed by the victim over an intimate video in Bareilly district, Uttar Pradesh, India on Saturday, Sept. 10.
The unnamed 32-year-old suspect and the victim, 30, reportedly first met each other a year ago before starting their relationship. According to the accused's statement to the police, the victim took the suspect to a hotel some months ago and shot a video while they were intimate allegedly without his consent.
Subsequently, the victim allegedly began blackmailing the accused, threatening that he would upload the video on social media. He allegedly extorted money from the suspect on several occasions while intimidating him with the video, the Times Of India reported.
On Saturday, Sept. 10, the couple met at a hotel once again. While the men were spending time together, the accused asked the victim to delete the compromising video from his mobile phone. However, when the victim refused, a heated argument ensued between the two men. As their confrontation escalated, their tussle turned into a physical fight. In a fit of rage, the accused allegedly picked up a sharp weapon and cut off the victim's genitals.
Following the gruesome incident, the injured man and the accused were immediately rushed to a district hospital for treatment.
According to Himanshu Nigam, who serves as the station house officer at the Kotwali Police Station, no written complaint has yet to be filed regarding the incident. However, the authorities have launched an investigation into the brutal attack and collected CCTV surveillance footage from the hotel for further inquiry, News18 reported.
"The probe is on and the CCTV footage of the hotel is being scanned for further investigation. Soon, an FIR (first information report) will be lodged under relevant sections," the SHO said.
According to the authorities, both the accused and the victim were working as contractual workers at Bareilly Municipal Corporation (BMC).
Meanwhile, Dr. Harish Chandra, who serves as the chief medical officer at Bareilly District Hospital, said that the victim is in critical condition and has been referred to a private hospital for advanced treatment. The accused is also under treatment at the district hospital and his condition is reported to be stable.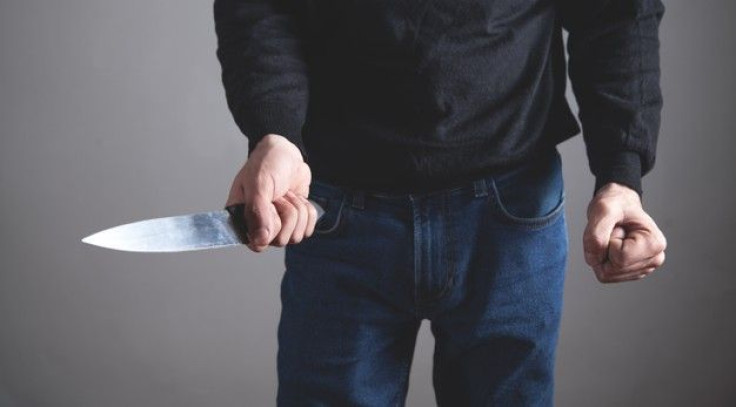 © 2023 Latin Times. All rights reserved. Do not reproduce without permission.