A woman has been accused of brutally chopping off her abusive husband's genitals before strangling him to death as revenge for his recurring assault of the woman and her underage daughter in Digas, Gujarat, India on Feb. 13.
The 35-year-old victim, an alcoholic, allegedly frequently comes home drunk and sexually assaults both his 28-year-old wife and their minor daughter. On Feb. 13, after a similar ordeal, the distraught woman escalated a heated argument with her husband, and in a fit of rage, she lopped off his private parts before proceeding to murder him, the Times Of India reported.
The 12-year-old daughter of the accused reportedly witnessed the gruesome killing and informed her paternal uncle about the violent incident. Following this, the police filed a case against the accused and arrested her.
The woman has been arrested and a First Information Report (FIR) was registered against her by revenue police under the Indian Penal Code (IPC) section 302 (punishment for murder).
Meanwhile, the officers have recovered the razor and rope used in the crime. Further investigation into the murder is underway. The suspect was produced before the magistrate and was sent to 14 days of judicial custody on Thursday, Feb. 18.
In a similar but unrelated incident, an Indian wife has been accused of horrifically chopping off her husband's genitals using a sickle after the couple reportedly got into a violent confrontation in Odisha, India on Sept. 27, 2021, Latin Times reported.
The wife, identified as Sulochana, allegedly lopped off her husband Amulya Jena's genitals as the two engaged in a physical fight and began inflicting grievous injuries on each other. The gruesome incident reportedly happened in Baghanata village under Chandbali Police limits in Bhadrak district of Odisha, India.
On the evening of Sept. 27, 2021, a heated argument reportedly erupted between the couple, Jena and Sulochana. The argument soon took an ugly turn and elevated into a melee. Following this, Jena took a bamboo baton and started beating Sulochana with it. The attack resulted in the wife's head injuries and a couple of broken teeth.
In retaliation, Sulochana grabbed a sickle and began swinging it at Jena's groin, effectively severing his genitals and also inflicting deep gashes to his neck.
Villagers subsequently gathered around their residence after hearing the couple's screams. The crowd managed to intervene and rush both the husband and the wife to a nearby hospital for treatment.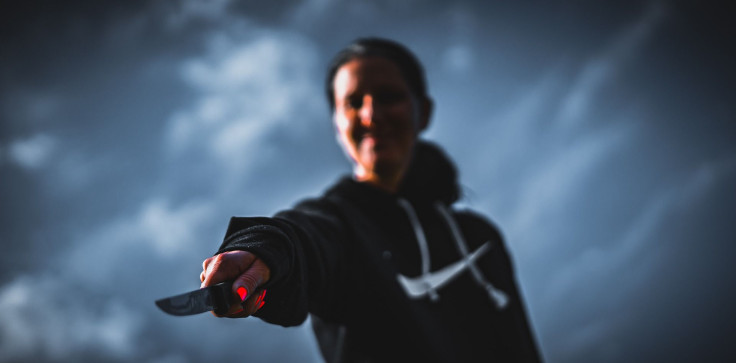 © 2023 Latin Times. All rights reserved. Do not reproduce without permission.