An investigation has been initiated by Zimbabwean police after a man was allegedly kidnapped and raped by two women until he passed out.
The victim, a 27-year-old Zimbabwean, is struggling for his life in a local hospital in the country's capital, Harare, after being drugged and raped before being discarded by two women, according to the Zimbabwean website iHarare News (via Pulse Ghana).
According to the article, authorities are still looking for the criminals. The incident was confirmed by the police, who stated that it occurred in a retail center.
"The complainant left home at night to pick up his wife who was at her aunt's place in the same suburb. The complainant went to Mukwena Shopping Centre Bus Stop where he boarded a white Mazda Verisa which had three occupants; two women sitting in front and a male who was at the back seat," a police source said per The Street Journal.
The car diverted to a different route while on its way. According to a police investigator, the complainant sensed danger and attempted to flee the vehicle, but the man seated next to him in the back grabbed him by the waist.
"She ordered him to calm down before injecting him with an unknown substance on the right thigh," reports said. The man passed out and has no recollection of what transpired after that. They took turns pouncing on him.
It's unclear how the complainant returned to Mukwena Business Centre, but he eventually regained consciousness and told a security guard his account. He begged the guard to contact his relative and have them rush to the shopping center. He was transported to Victoria Chitepo Provincial Hospital by a relative.
In another latest shocking case of sexual assault, officials arrested at least seven men after they allegedly raped a 16-year-old girl hundreds of times.
CNN, citing India's Child Welfare Committee (CWC) chairman Abhay Vitthalrao Vanave, said over 400 people raped the homeless child in Maharashtra's Beed district. According to Vanave, she listed two police officers in her complaint.
Three guys allegedly pushed the girl into sex work when she was begging for money at a bus stop, according to Vanave. While the exact number of alleged rapists would be impossible to verify, he claimed that the girl could name at least 25 of them.
Vanave added that the girl attempted to file a police complaint against a guy she accused of assaulting her, but cops failed to register it. The force said it had filed charges against eight guys, one of whom was a kid, for rape and violating the Protection of Children from Sexual Offenses Act, which carries harsher penalties and longer prison sentences. They've also filed a complaint under the Child Marriage Prohibition Act.
According to the police statement, the girl informed authorities she was married off at the age of 13 to a 33-year-old man who sexually abused her.
She also informed police that her father had sexually molested her, causing her to flee both homes and sleep at a bus stop.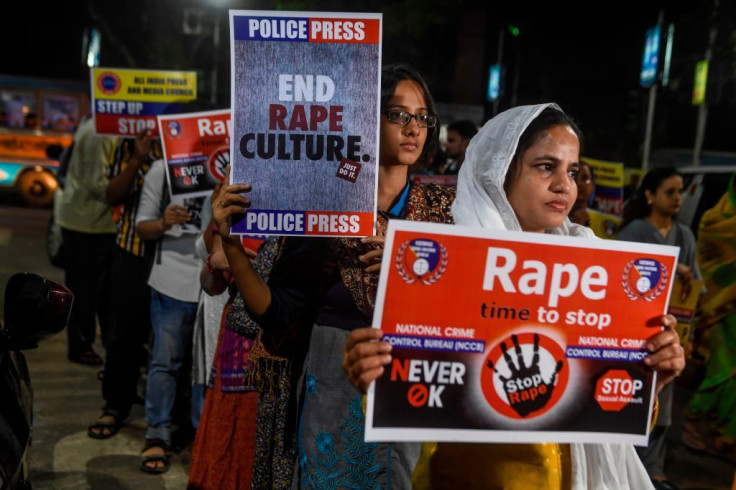 © 2023 Latin Times. All rights reserved. Do not reproduce without permission.