A man was stabbed in the side of his face while he was waiting for a train on a subway platform in the Bronx, New York on Sunday, Nov. 6.
The victim, an unidentified 44-year-old man, was standing on the No. 6 train platform at the Morrison Avenue-Soundview Station in the Bronx on Sunday, Nov. 6 morning when he engaged in a heated argument with the accused, 24-year-old Jared Johnson. However, during their argument, at around 7:15 a.m, Johnson pulled out a knife and stabbed the victim in his neck, Fox News reported.
The victim was immediately rushed to Jacobi Hospital in stable condition. Meanwhile, the alleged attacker, Johnson, fled from the station. However, he was later arrested on assault and harassment charges.
Details regarding whether the victim and the accused knew each other and what they were bickering about before the stabbing is unclear.
Johnson reportedly has a violent past with more than a dozen arrests on his record. According to jail records, he has been arrested 14 times, including for an assault where he stabbed a man in the neck with a kitchen knife following a clash over money, New York Post reported.
According to NYPD data, crime on New York City's transit system is up 40.8% this year. Meanwhile, New York City Mayor Eric Adams announced last month that the NYPD will add 1,200 additional overtime shifts every day in the subways to combat crime.
"They haven't done nothing at all," Elizabeth "Liz" Gomes, who was brutally beaten by a homeless man in a Queens subway station said.
"Because if they were doing something, if they were making plans to do something, we wouldn't be seeing this increasing violence that's been happening around the city," she added.
In a similar but unrelated incident, a man was sentenced to eight years in prison for pushing a woman in front of an oncoming subway train at Union Square, New York two years ago, as previously reported.
The accused, 26-year-old Aditya Vemulapati, reportedly waited for a train to enter the Union Square subway station on Nov. 19, 2020. As he saw the train enter the station, he then ran up behind the 40-year-old victim, Liliana Sagbaicela, and randomly pushed her in front of the oncoming train to kill her.
The victim landed between the tracks. Even though several train cars passed over her, she survived the incident with minor injuries and no broken bones. However, she needed eight stitches on her head after the attack.
Vemulapati was arrested moments after the incident. He pleaded guilty in June 2022 to one count of second-degree attempted murder and was sentenced on Thursday, Aug. 4, to eight years in jail followed by five years of supervised release.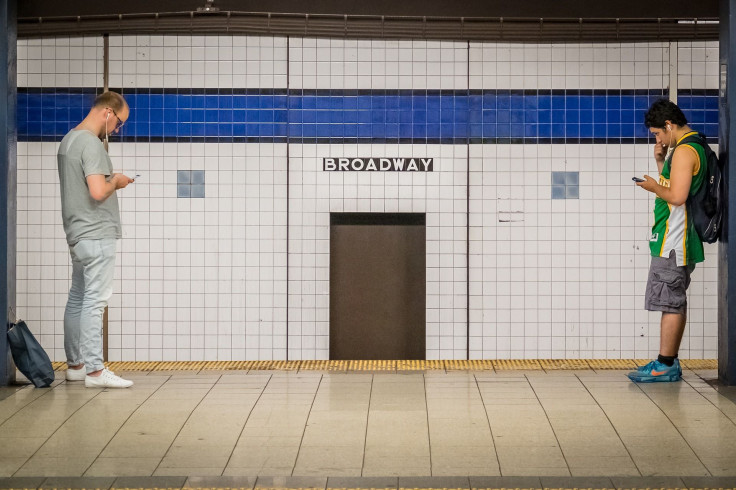 © 2023 Latin Times. All rights reserved. Do not reproduce without permission.