Authorities in Australia's state of Victoria sentenced a man to 8.5 years in prison after killing his young son due to a soft drink bottle from his takeaway order.
According to Australian news site The Age, Evander Wilson shook six-month-old Jakobi on his legs and lap without bracing the baby's head and neck. This was after he attacked his spouse at their Mildura house on April 11 last year.
According to the court, Wilson realized the soft drink he ordered with his pizza hadn't been delivered that night. He hit her in the ribs and stomach and dragged her by her hair. He took up Jakobi and bounced him up and down as he cried.
When Jakobi was placed back in the car seat that his parents kept at home, he continued to cry, and when his father pulled him out of the seat again, he became floppy. When their kid fell limp, the parents dialed triple zero and did CPR. Ambulance crews attempted to revive him, but Jakobi died the next night in the hospital.
After pleading guilty to child homicide, a charge equivalent to manslaughter that applies to children under six, Wilson, 21, must spend 5.5 years before being eligible for parole. Wilson was charged with murder at first, but the allegation was dropped after he pled guilty to a lesser crime.
Justice Prosecutor Elizabeth Hollingworth claimed per News.com.au that Wilson was criminally negligent in his son's treatment.
Wilson and his partner were young parents dealing with their obligations when Victoria was under the first COVID-19 lockdown last year, according to Justice Hollingworth. Jakobi's parents also had a daughter nine months older than him.
"I accept you didn't intend to hurt your son who you loved," Justice Hollingworth told Wilson on Tuesday.
"But it doesn't take a great deal of force to harm a baby as young and vulnerable as Jakobi."
ABC.net.au said Wilson was not coping with Victoria's COVID lockdown and had been heavily using drugs and playing Xbox while incarcerated with two little children, his teenage lover, and a new dog.
The court heard Jakobi's mother say her son's death broke her heart into a million pieces.
"Since that night I have been totally lost and don't know how to cope with the loss of my baby," she said.
"I had so much self-blame, constantly thinking if I had got out of this violent relationship sooner I would have never lost Jakobi."
Wilson tried to help Jakobi once he realized something was wrong, but Justice Hollingworth questioned his regret in the months following his son's death. Wilson claimed at the time that his partner was the one who killed their son by dumping him, which the judge dismissed as "cowardly and filthy."
Wilson's moral culpability was also lessened by the judge's acceptance of his poor childhood - he was exposed to violence and drugs as a kid, and began using cannabis at the age of nine, alcohol at the age of ten, and ice at the age of fifteen.
However, because of his inability to control his drug use and rage as a man, he faced the prospect of spending most of his adult life in prison. Prior offenses for theft, narcotics, firearms, and assault made community protection a consideration in his punishment.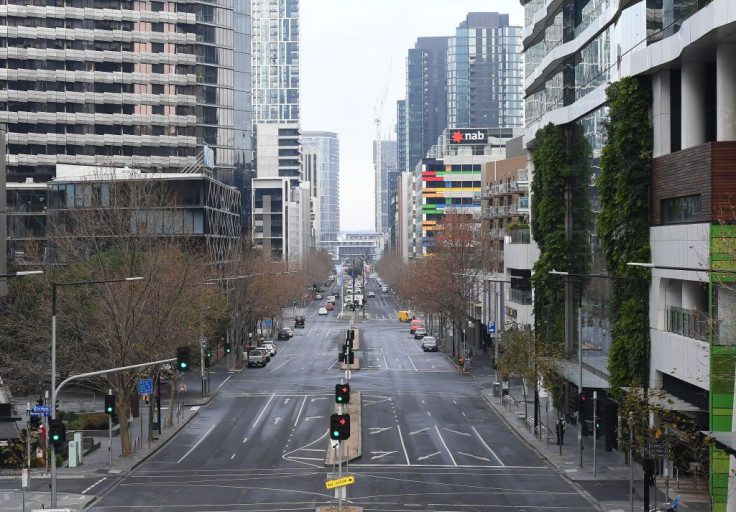 © 2023 Latin Times. All rights reserved. Do not reproduce without permission.