A driver in South Carolina has been the new victim of a Takata airbag inflator that has exploded.
In an accident involving a 2002 Honda Accord in Lancaster County, South Carolina, a flawed car's airbag blew apart, Honda told Associated Press. The organization refused to provide information about the accident on Jan. 9 near Charlotte, North Carolina, or name the individual killed.
On Wednesday, Honda officials and the National Highway Traffic Safety Administration examined the vehicle and airbag components and concluded that the inflator had ruptured. This is the 19th death caused by defective inflators in the United States since 2009, and the 28th worldwide.
"As Honda continues its extensive and unprecedented efforts to replace defective Takata airbag inflators in Honda and Acura vehicles, the company, along with the National Highway Traffic Safety Administration (NHTSA), is focusing on a subset of these inflators that are especially worrisome," Honda said in an official statement.
To inflate airbags in case of a collision, Takata used hazardous ammonium nitrate to cause a small explosion. When exposed to moisture in the air, the chemical reacts by becoming volatile over time. The explosion is capable of blowing up a metal canister, hurling shrapnel into the passenger cabin, ABC News reported.
At least 63 million inflators were recalled as a result of the problem, making it the largest series of auto recalls in US history. According to the US government, over 11.1 million cars had not been fixed as of last year. A total of 100 million inflators have been recalled around the world.
The driver who was killed in the accident was not the legal owner of the Accord, according to Honda. The company does not know whether the driver was aware of the recall that called for repairs, NBC New York reported. Honda spokesman Chris Martin said in the statement to the press that the company has enough replacement inflators on hand, and it is encouraging people to get recall repairs done, especially on older models.
The recall has been on for over two years, but the cases of faulty inflators and cases of fatalities continue.
The company has confirmed earlier that authorized Honda and Acura dealerships can perform necessary repairs at no charge to the customer. Honda and Acura dealers are allowed to provide a free loaner or rental vehicle if an owner needs alternate transportation for the day of the recall repair or for longer if a replacement component is temporarily unavailable.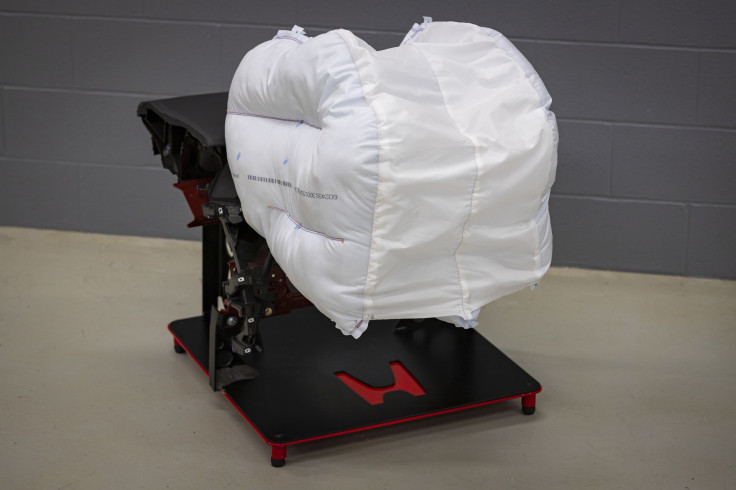 © 2023 Latin Times. All rights reserved. Do not reproduce without permission.