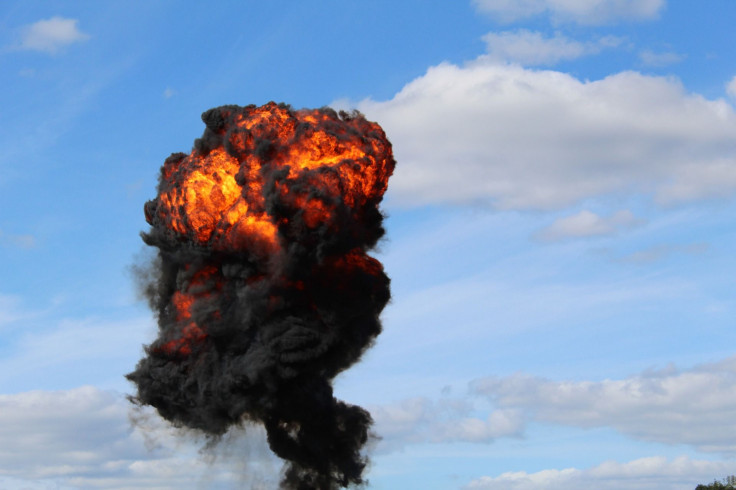 During a third day of battle with militants in Gaza, the Israeli military has killed two leaders of the Palestinian Islamic Jihad through airstrikes.
The commander of PIJ's rocket-launching group was killed, along with two other people who the military claimed to be terrorists, in an early morning attack on an apartment in Khan Younis.
His deputy was killed in a strike in a nearby town in the afternoon.
Later, a building in the Israeli city of Rehovot in the country's center was struck by a rocket fired from Gaza, killing one man.
It was the first death in Israel since the country launched an operation against PIJ on Tuesday morning, killing three more of the organization's commanders in a series of airstrikes.
According to health officials there, 29 people have died and 93 have been injured in Gaza within the same period. At least ten civilians are also among the dead, which has been deemed unacceptable by the United Nations.
Although this has not been confirmed by Palestinian authorities, the Israeli military claimed that four persons, including three children, were killed on Wednesday in Gaza as a result of missiles missing their targets.
The claim was refuted by PIJ, who also charged Israel with attempting to deflect blame for the victims' demise.
Since Wednesday, militants have fired at least 803 rockets, 620 of which have entered Israeli territory, according to the Israeli military. Some have impacted structures, while the majority have landed in open spaces or were blocked. Since Tuesday, it claims to have visited 191 PIJ websites, BBC reported.
A barrage of rockets reached the area around Tel Aviv on Thursday night, Israel's commercial capital, about 60km (37 miles) north of Gaza, with no immediate reports of injuries.
An apartment at the top of a six-story building in Khan Younis, southern Gaza, was destroyed by the early morning Israeli airstrike and damaged the apartment below it.
Abdullah Samir Hummaid stated he had just gotten into bed when "two explosions sounded within a few seconds" in his apartment, which was also damaged in the adjacent building.
The incident was dubbed a "treacherous Zionist assassination" by the PIJ, which confirmed that Ali Hassan Ghali, also known as Abu Mohammed, the chief of their missile team, was killed.
Three individuals were reported dead, and seven others were injured, according to the Hamas-run health ministry. According to Palestinian media, Ghali's brother and nephew were among the other two fatalities.
The PIJ, Gaza's second-largest militant organization behind Hamas, which governs the region, has launched a significant number of rocket assaults against Israel in recent years.
The Israel Defense Forces (IDF) acknowledged that it had attacked Ghali and two "other Islamic Jihad operatives in Gaza" in their "hideout".
Ghali was "responsible for the recent rocket barrages launched against Israel," according to the statement.
On Thursday, militants started launching rockets and mortars toward Israeli communities close to the Gaza perimeter barrier, causing two homes in the Eshkol Regional Council region to sustain damage.
Before announcing in the late afternoon that it had killed Ahmed Abu Daqqa, the deputy commander of the group's rocket-launching squad, in a strike in the village of Bani Suheila, close to Khan Younis, the IDF claimed it had targeted a number of PIJ targets in retaliation for the rocket firing.
Abu Daqqa, according to the report, "took a significant part" in launching the rocket barrages over the previous two days.
Four individuals were injured in the attack, according to local health officials, and PIJ also confirmed the death of Abu Daqqa.
"Anyone who comes to harm us - blood on his head, and also blood on the head of his replacement," warned Israeli Prime Minister Benjamin Netanyahu during a visit to a military base.
Soon after, two people were killed in the Shejaiya neighborhood of Gaza City were reported by Palestinian health officials.
Additionally, a number of rocket barrages were launched against villages in southern and central Israel, setting off alarms and sending residents running for cover.
"We've got 30 seconds to literally get in [the safe room]," Beverly Jamil, who lives in Ashkelon, 12km north of Gaza, told the BBC.
"You can be anywhere - parking the car, in the middle of cooking, in the shower, you've got 30 seconds to get in here, close the door and wait and we have to make sure that we're all in, ie the whole family, me, my husband, my two girls and the three dogs."
A man was killed in a direct hit on an apartment building in Rehovot, roughly 21 kilometers south of Tel Aviv, according to Israel's Magen David Adom (MDA) ambulance service.
Since the rocket fire started on Wednesday, five individuals have reportedly been hurt by rockets and 16 have been injured while attempting to run for cover.
António Guterres, the UN Secretary-General, earlier expressed his disapproval of "the civilian loss of life, including that of children and women, which he views as unacceptable," according to a spokesman.
After three days of violence between Israel and PIJ last August, when 49 Palestinians were murdered in Gaza, this week's fighting is the bloodiest.
In the meantime, the occupied West Bank is still a very tense place.
According to the Palestinian health ministry, Israeli forces raided the Nur Shams refugee camp near Tulkarm and killed a 66-year-old Palestinian man.
The IDF said that one of its soldiers was shot and was slightly wounded by gunmen before returning fire.
© 2023 Latin Times. All rights reserved. Do not reproduce without permission.