A man has been accused of brutally strangling to death a friend he had met on social media upon learning that she was a transgender woman. He allegedly proceeded to dismember her remains with a butcher's knife with the intention of disposing of her body. The gruesome incident reportedly unfolded in Indore, Madhya Pradesh, India on Sunday, Aug. 28.
The accused, identified as Noor Mohammad, reportedly met the victim, Mohsin alias "Zoya" Kinnar, via a social media platform. After chatting with her and getting familiar, he allegedly asked her for sexual favors, inviting her to his home.
On Sunday, Aug. 28, Zoya went to the Ashrafi colony in Indore to meet Mohammad at his home. During their rendezvous, the accused reportedly realized that Zoya was a transgender woman.
An enraged Mohammad allegedly proceeded to strangle Zoya to death. After murdering Zoya, he then used a butcher's knife to cut up her remains. Mohammad reportedly first disposed of the lower portion of her body stuffed into a burlap sack along a service road. He hid the remaining human remains at his home to dump at a later time, the Times Of India reported.
The victim's dismembered remains were discovered on Tuesday morning, Aug. 30. Zoya's family members identified her body two days after the victim was reported missing. Following this, local law enforcement launched an investigation into the heinous killing.
Police reportedly later received information that Zoya had gone to the Ashrafi colony in Indore to meet someone. After an initial investigation, Noor Mohammad was taken into custody as a suspect in the murder, India Today reported.
Following being interrogated while in police custody, Mohammad admitted to killing Zoya, dismembering her remains, and disposing of her body at a service road on his scooter. Severed human remains have since also been recovered from his home.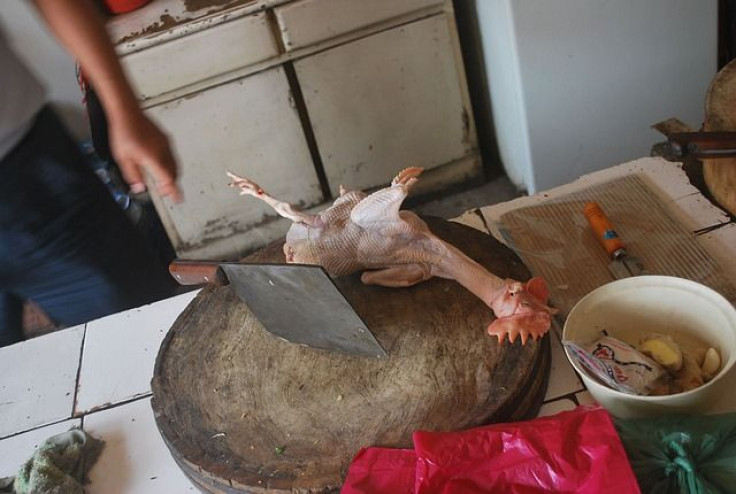 © 2023 Latin Times. All rights reserved. Do not reproduce without permission.