A man murdered his wife and two of her children at their home on Lockwig Trail in North County before killing himself Thursday night, March 4.
After a string of alarming Facebook messages, Bobby McCulley III fatally shot his wife Roseann McCulley, his 13-year-old son Kayden Johnson, and his 6-year-old daughter Kaylee Brooks on Thursday night.
Officers discovered the bodies after responding to a call from Roseann McCulley's home at 4855 Lockwig Trail in unincorporated St. Louis County around 11:30 p.m. Thursday. Bobby killed them just five days after his wife filed a divorce.
Police discovered the pair had a 1-year-old daughter who was missing from the scene during their search. An Amber Alert was released, and the baby was found safe and sound with family just before 5:00 a.m. on Friday. The 1-year-old was rushed to a hospital as a precaution, according to the Missouri State Highway Patrol. According to investigators, the two slain children were not his biological children.
County Police Lt. Col. Steve Sack said in an Associated Press article that officers arrived at the crime scene earlier Thursday after a neighbor noticed a suspicious person three hours before the incident. Officers didn't see anybody, according to Sack, so they left.
McCulley allegedly entered the home with a knife and holding the family captive for hours before killing them and taking the boy. After a neighbor started hearing gunfire, police returned. At the time of the shootings, police urgently searched for him due to a domestic abuse report.
During the search for McCulley, who was charged with three counts of first-degree murder in an at-large warrant, cops also arrested McCulley's girlfriend, Michelle Clayton, on Friday. To save Bobby from being apprehended, the mother reportedly lied and misled the police.
"Detectives had been looking for him to further an investigation. They were looking for him yesterday," Sack said.
What occurred after that was completely unexpected by the authorities. The next morning, police discovered Bobby's vehicle on his mother's block on Clinton Street in North St. Louis, near Interstate 70. Cops found Bobby in the vehicle dead from a self-inflicted bullet wound.
St. Louis County Prosecutor, Wesley Bell, emphasized the importance of taking care of domestic abuse victims when things get out of hand and people who might see symptoms of rage or violence becoming involved.
"We need people to point their family members or friends to the types of resources to get them help or if it's already crossed that line of violence, sometimes you've got to do the uncomfortable thing which is to report it to law enforcement because maybe it might strain that relationship but it might save someone's life, too."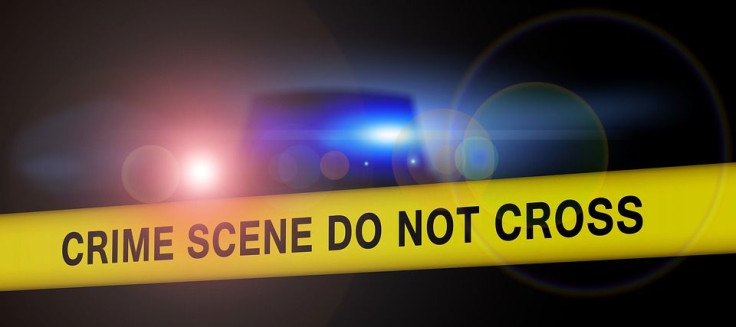 © 2023 Latin Times. All rights reserved. Do not reproduce without permission.