A man allegedly killed his wife by slitting her throat after suspecting her of having an extramarital affair in Pune, Maharashtra, India on Tuesday, April 12.
The unnamed 30-year-old suspect reportedly suspected his 25-year-old wife, an office worker, of having an extramarital relationship with a colleague at her workplace.
On Monday, April 11, the husband proceeded to a police station and filed a complaint against his wife's male coworker, accusing the unidentified man of forcibly luring his spouse into an affair and claiming he was ruining their marriage, the Times Of India reported.
"We had registered a non-cognizable offense at the time on Monday," Prakash Rathod, assistant police inspector (API) of the Chakan police, said.
However, the next day, on Tuesday, April 12, the man seemingly decided to take matters into his own hands. After a brief confrontation, the husband allegedly strangled his wife to death before proceeding to slit her throat inside their residence at Medankarwadi near Chakan in Pune, India.
The suspect was arrested later that same day and charged with the murder after his neighbors discovered the gruesome crime scene.
In a similar but unrelated incident, a man allegedly slit the throat of his married sister with a sickle over suspicion that she was having an extramarital affair in Surat, Gujarat, India on Feb. 14, Latin Times reported.
The accused, identified as a 22-year-old man named Karan Vasava, who worked as a farmhand, was arrested by police officers on Feb. 16, two days after he used a sickle to mercilessly attack his 25-year-old sister.
Ten days before the incident, when the victim's husband and her two children went to visit his sister, Vasava and the victim were left alone at home. A brutal confrontation reportedly escalated between Vasava and his sister over her alleged extramarital affair and he reportedly slashed her throat with a sickle.
Following the knifing, the bleeding victim rushed out of the home and sought her neighbor's help. The neighbors then transported the victim to a nearby hospital for immediate treatment. The woman arrived at the health facility just in time for doctors to attempt life-saving measures.
Following the incident, the police tracked down the suspect and arrested him on Feb. 16.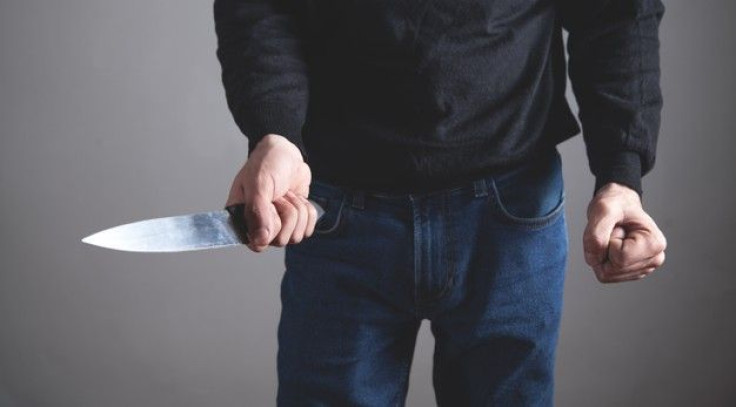 © 2023 Latin Times. All rights reserved. Do not reproduce without permission.