A California man allegedly killed his wife and then propped her on the couch on Christmas morning for her children to open gifts in front of her body. He is facing charges of a life sentence.
The suspect, 39-year-old William Wallace, is facing a maximum prison sentence of 15 years to life for allegedly murdering his wife, 26-year-old Za'Zell Preston, the Orange County District Attorney's Office announced on April 7.
Details of the 2011 incident emerged during Wallace's murder trial earlier this year.
According to senior deputy district attorney Heather Brown, Wallace allegedly dragged Preston's body from the bedroom to the living room after she died following an argument that turned violent on Christmas Eve.
Wallace "used blunt force trauma to the head" following which his wife became unresponsive.
Preston's 3-year-old and 8-year-old daughters from a previous relationship as well as her 7-week-old son with Wallace was in the apartment when the alleged incident took place, according to prosecutors.
Wallace then placed Preston on the couch and masked her eyes with sunglasses. As her kids unwrapped their Christmas presents, Wallace told them that their mother was unresponsive because she was drunk.
"Mommy ... got drunk and ruined Christmas," prosecutors alleged that Wallace told their children, the Mercury News reported.
According to records, Wallace had called 911 on the day of the incident. But he hung up the phone when the operator began to instruct him how to administer CPR.
Paramedics arrived at the home a short while later and found Preston reportedly slumped over on the couch, prosecutors said.
"What idiot wouldn't try to do CPR?" Fox Nation host Nancy Grace asked during an episode of "Crime Stories".
"They were telling him 'here's how you do it, you have to move her on the floor'...he hung up on the operator," CrimeOnline.com Investigative Reporter Alexis Tereszcuk tells Grace in the Fox Nation episode.
Wallace reportedly denied the crime during the trial saying that Preston's death was a drunken accident. He claimed that Preston tripped and fell into a glass table after she got drunk.
"A young mother finally losing her life after years of violence at the hands of her husband is a heart-wrenching tragedy," Orange County District Attorney Todd Spitzer said in a statement.
"That heartbreak is only exacerbated by the fact that her children witnessed much of the violence and were forced to celebrate Christmas in the presence of their dead mother. That is not a Christmas memory any child should be forced to have."
"We all have an obligation to speak up against violence of any kind, especially domestic violence where the victims are so fiercely controlled by their abusers," Spitzer continued. "The cycle of domestic violence is a vicious one and I want every victim of domestic violence to know that they are not alone. No one should have to live in fear of violence in their own home."
Wallace has been convicted of second-degree murder. He is scheduled to be sentenced on June 4.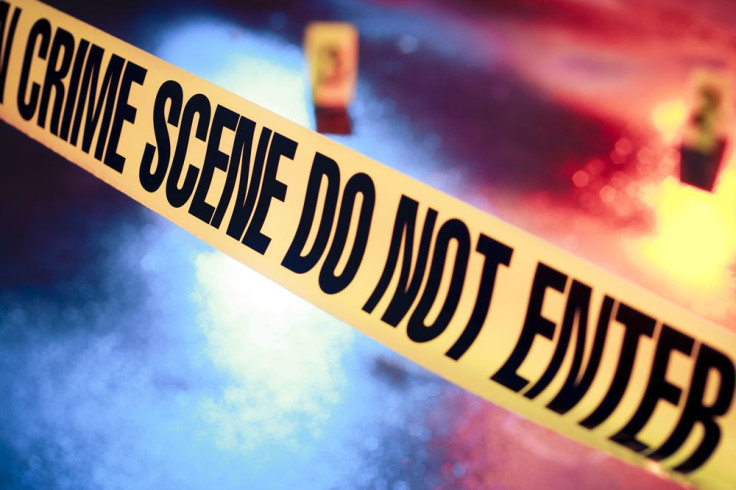 © 2023 Latin Times. All rights reserved. Do not reproduce without permission.