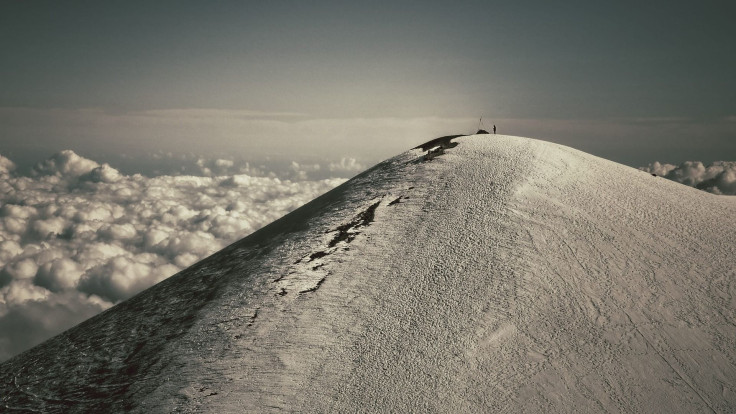 A tourist reportedly faced backlash after he posted an Instagram video of him urinating and showing the middle finger on a sacred mountain in Hawaii.
The tourist, identified as Travis Upright, reportedly took a video of him urinating on top of Hawaii's sacred Mauna Kea, the tallest mountain in the Hawaiian Chain at 13,795 feet. Toward the end of the video, Travis can be seen raising his middle finger to the camera. He then uploaded the video to Instagram and claimed that he needed to go to the toilet after the 11-hour hike, the Mirror reported.
According to the Office of Hawaiian Affairs, the volcano is a 'deeply sacred place, regarded as a shrine for worship, as a home to the gods, and as the piko of Hawaii Island.' "Piko" is a Hawaiian word meaning the navel where life begins.
After he posted the video, the video was faced with fierce criticism from social media users who said his actions were disrespectful. Seeing the backlash, he issued three apology videos alongside a lengthy justification and pleaded for forgiveness, the Kansas City Star reported.
"As many were doing. I (thought) it looked cool with the clouds underneath me and so I had a video taken. And the last-minute flip off was just me being silly," Travis justified his actions.
"I'm so sorry to all of you. I was so arrogant and I just didn't get it. I'm beginning to and I humbly ask for your forgiveness...' Travis said in the videos.
"I am so sorry that I hurt so many people. I want to understand what it means to hold life and the land so precious and sacred that I would protect it with my life. But not for me. But so I can teach it to the next generation after me. So that the pain ends with me. No more. I will do all I can to be more conscious every day of the land and the people that have stewarded it. Not just here but everywhere," Travis said.
However, despite the lengthy apology, the users criticized him for not coming across as genuine.
"In all of this, you continue to inflate yourself," one user said.
"Just be quiet already. True humility isn't loud like this," another user wrote.
Even though the video could be seen as 'culturally disrespectful,' Travis will not face any consequences as there are no state laws against peeing on sacred mountains.
© 2023 Latin Times. All rights reserved. Do not reproduce without permission.