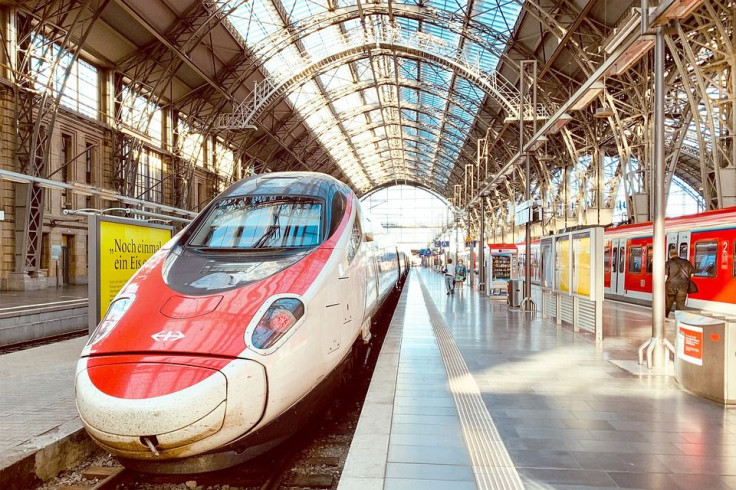 Three people have sustained serious injuries during a knife attack on a high-speed train in southern Germany. German Federal Police said on Saturday the train was traveling between the cities Regensburg and Nuremberg in Bavaria around 9 pm when the attack took place in the Intercity Express (ICE).
According to the BBC, German authorities have arrested the alleged attacker just shortly after the suspect lunged at passengers. Police apprehended a 27-year-old Syrian whose motive for the attack remains unclear. Close to 300 passengers were evacuated as the commuter train was halted at Seubersdorf station.
A shaken female passenger recalled she was standing in the aisle when she heard other passengers screaming, "There's a knife! Everyone get to the rear!"
The Bavarian Red Cross dispatched 110 responders to the scene where three people were reported to have been seriously wounded although their injuries are said to be non-life threatening. They were taken to a local clinic for further treatment.
Meanwhile, authorities have not linked the incident to an act of terrorism but have yet to determine the suspect's motive and intents. German media have reported that the attacker appeared to be suffering from psychiatric issues and had even called for help while on the train. He had been granted refugee status upon entering Germany in 2014.
In the wake of a recent stabbing in the city of Würzburg, where a Somali immigrant fatally stabbed three women, divisions in Germany's citizens have been growing after Chancellor Angela Merkel welcomed some 900,000 asylum seekers. It has been observed that some of the perpetrators of similar attacks in the past few years had arrived at the time Germany opened its doors to migrants in 2015.
In a statement released by Interior Minister Horst Seehofer, he described the attack as horrible. "I would like to thank everyone, especially the police and the train staff, for their brave action, which prevented something even worse from happening," he added.
A spokesperson for German rail operator Deutsche Bahn said they were forced to shut down the railway lines that pass through the two cities causing between 30 to 60 minute delay for passengers.