A man has been charged for allegedly shooting and killing an Evanston father while the victim was playing Pokémon Go with his daughter in a public park earlier this month.
The accused, Khiryan Monroe, 20, faces a first-degree murder charge after he allegedly shot and killed Servando Hamros, 29, on July 14 while the victim was playing Pokémon Go with his 7-year-old daughter near Eggleston Park, along McCormick Boulevard, Simpson Street, Evanston, CBS News reported.
On July 14, while Hamros and his daughter were spending time at Eggleston Park, the father reportedly caught Monroe and his girlfriend having sex in the park and started recording the act on his phone. Seeing Hamros film them, the couple immediately fled the scene. However, they returned to the park with a gun a short time later and shot Hamros who was at the time playing the popular mobile phone game Pokémon Go with his daughter.
Servando Camargo, Hamros' father, claims that the gunman also fired at the little girl even as she ran away after witnessing her dad's murder.
"She found a place to hide and was uninjured fortunately, but saw as the gunman then stood over her father and executed him," Servando Camargo said.
Following the shooting incident, Monroe turned himself in to the authorities for the murder. However, Monroe's attorney Herb Goldberg claims that the shooting was in self-defense since Hamros was also carrying a handgun, Fox News reported.
"It is suspected that an armed robbery had taken place and the victim took two cell phones from the defendant," according to the court documents.
"He was an armed robber, and these kids went back to get their telephones," Goldberg said. "They were buck naked at the time that they left."
However, Hamros' family members strongly objected to the claims and yelled out "that's a lie" in court. They claimed that Hamros' 7-year-old daughter is an eyewitness to the entire incident and added that they will fight for justice.
"My granddaughter is the witness of this whole thing. She's very tough and every day she tells me another detail so if they want to say their lies," Servando Camargo said.
Monroe, who has no prior criminal record, has been denied bail and has his next hearing set in August.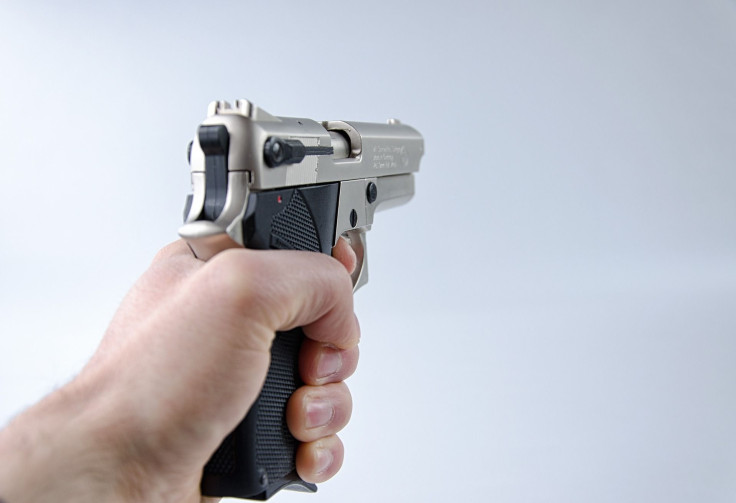 © 2023 Latin Times. All rights reserved. Do not reproduce without permission.