A 29-year-old man was shoved onto subway tracks at a Brooklyn station on Sunday. He was the third victim of subway shove attacks in New York this past week.
Police said the victim was on a northbound 4 train around 11:30 a.m. when someone suddenly started screaming at him. The victim said the suspect kept screaming at him until he and his girlfriend got off at the Atlantic Avenue-Barclays Center stop, where the attacker shoved him on the southbound tracks.
The attacker was able to flee before the victim got back on the platform. Police said the man had no serious injuries after the attack.
The attack followed a series of subway shoving incidents in New York in recent weeks, including two attacks last week. On Thursday, a 40-year-old woman from Brooklyn identified as Liliana Sagbaicela was also shoved onto the track bed at the 14th Street-Union Square station.
Sagbaicela was pushed in front of an oncoming 5 train by an unknown man on her way to a cleaning job at 8:30 a.m. on Thursday. In an interview following the incident, she said she was lucky to be alive but revealed she had lost her memory of the horrifying attack.
"What I remember, when I arrived there, I wanted to listen to my Bible, so I put on this one, and it's the last thing I remember," she said. "I didn't know what happened. When I was in the hospital, I wake up, I opened my eyes and said, 'What happened?' I think I was dreaming, because I didn't have any idea. Later, they cut my clothes. Later, I say, 'What happened?' 'You had accident,'" she recounted.
Police identified the suspect as Aditya Vemulapati, a 24-year-old homeless man. He was held without bail on charges of attempted murder and assault.
Before Liliana Sagbaicela, a subway rider was also shoved onto the tracks at the Bryant Park station by a panhandler when the victim refused to give him alms. The attacker, 23-year-old Justin Pena, has a long history of attacking straphangers, according to police.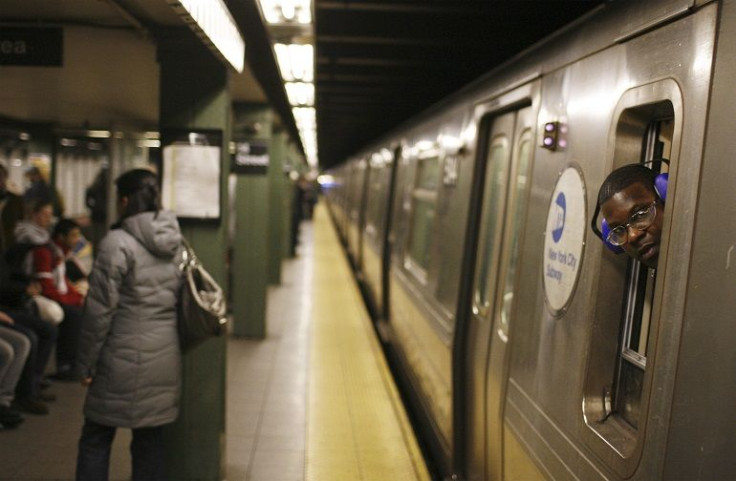 © 2023 Latin Times. All rights reserved. Do not reproduce without permission.