An unprovoked attack at the Columbus Circle in Manhattan was captured via a spine-chilling video that went viral last Thursday. The scene shows an unsuspecting Bronx dad being pushed onto the subway tracks by a miscreant, who managed to hustle away from the scene. Fortunately, rescue came in the nick of time in the form of a Good Samaritan who pulled Mejias to safety.
The victim, identified as Raphael Mejias, was immediately taken to Mount Sinai West hospital, where he was treated for the injuries inflicted on his right leg and rib area. "He was able to get back up onto the platform with the help of a good Samaritan," said a police spokesman.
As per the NYPD, Mejias had informed the cops that the incident occurred at 5.40 a.m. on September 24 as he waited around for the subway at the southbound D train platform at the 59th Street station. While no words were exchanged, the sudden jolt by an average built man who rushed up and pushed him onto the subway tracks left him in a state of shock.
No arrests have been made so far, and there's a lot of ambiguity as to whether there was any connection between the victim and attacker, let alone being known to each other. What's even mysterious to note is that the two did not seem to have any interaction prior to this, which could've been the reason that led up to the act.
A report further elucidates that after the attacker shoved Mejias onto the track, he appeared to pause a brief second to look before fleeing the scene. This harrowing incident adds to the list of subway attacks that have been on a rise across New York City.
The attacker reportedly carried a backpack, wore a heavy hooded top and light-colored pants. A report suggested that anyone with credible information pertaining to the incident is asked to call Crime Stoppers at 1-800-577-TIPS (8477).
Readers can watch the video here.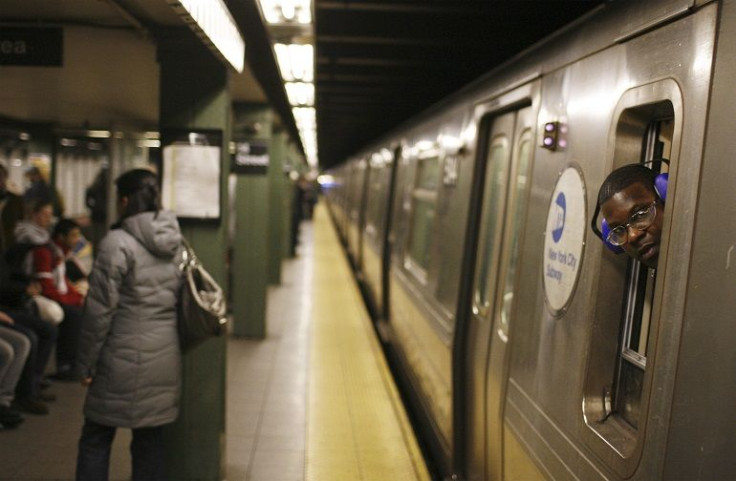 © 2023 Latin Times. All rights reserved. Do not reproduce without permission.